Palliative Care and Complex Chronic Patient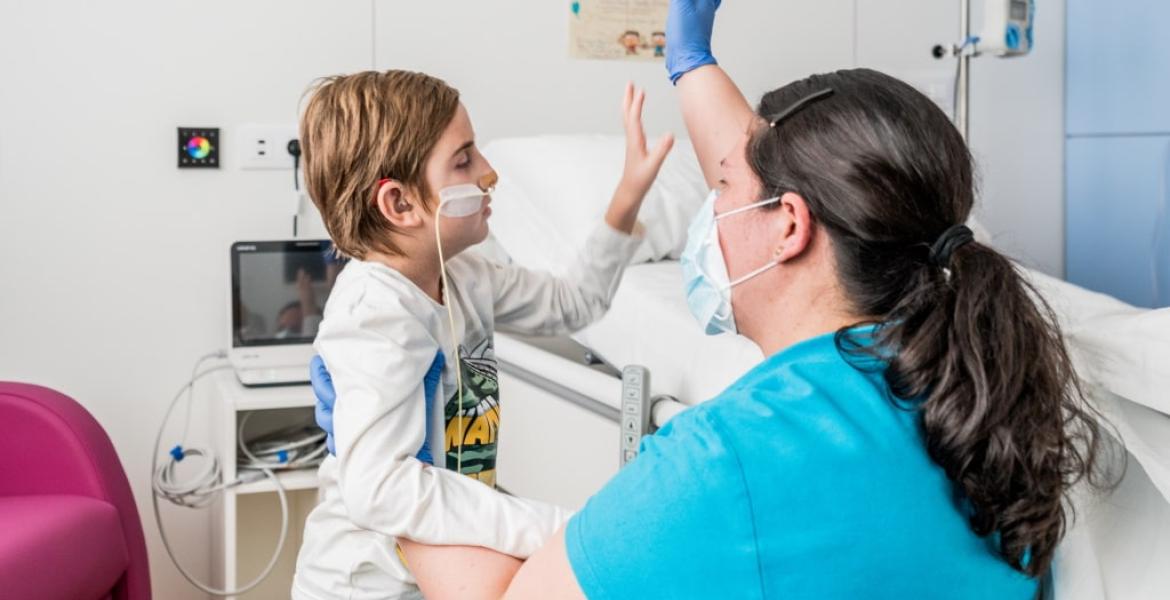 At the SJD Barcelona Children's Hospital's Palliative Care and Complex Chronic Patient Service we offer care to children or adolescents with serious illnesses and emotional support to their families.
We provide comprehensive, continuous care to children suffering from serious diseases, who may not reach adulthood, as well as to their families. We see this combination of children and their families as something which is indivisible if we are to provide comprehensive care. 
In these situations, the needs are usually multiple and complex. The team aims to provide physical, social, emotional and spiritual support. Although one of the functions of our department is to help control the symptoms which may arise in complex illnesses, we never lose sight of our principal aim of guaranteeing the well-being of children and their families. 
The Palliative Care and Complex Chronic Patient Service is made up of two paediatricians, four nurses, a social worker, a chaplain and a psychologist, all specialised in the setting of pediatric palliative care. All of these professionals are needed to offer the desired comprehensive care, since, when a serious disease is diagnosed, all aspects of the children's and their families lives are affected. Fully aware of the complexity of the work, as an institution, we take the utmost care of our professionals so that they can provide optimal care.
Why SJD Barcelona Children's Hospital?
We are innovators and experts
We are one of the most experienced units in palliative care and complex chronic patients in Spain.
Why SJD Barcelona Children's Hospital?
We are innovators and experts
We are one of the most experienced units in palliative care and complex chronic patients in Spain.
We started in 1991 and we were the first Paediatric Palliative Care unit in Spain. 
Since 2009, we have cared for more than 587 patients and their families.
Continuing care wherever patients are
We offer comprehensive and personalized care adapted to the needs of the child and his family.
Why SJD Barcelona Children's Hospital?
Continuing care wherever patients are
We offer comprehensive and personalized care adapted to the needs of the child and his family.
We offer hospital-level outpatient and hospital-at-home care. Care can be focused according to the needs of the child and his/her family. 
There is a 24-hour telephone service to deal with emergencies and questions at any time of day or night, every day of the week, including holidays. In some cases a doctor and/or nurse may be able to come in-person to where the child and his or her family are.
We support families
We offer accompaniment and emotional support in all phases of the disease
Why SJD Barcelona Children's Hospital?
We support families
We offer accompaniment and emotional support in all phases of the disease
Another function of the service is to train families so that they can carry out the necessary care at home. This is about giving carers the tools they need to take the proper action and deal effectively with different situations, always with the support of the Palliative Care and Complex Chronic Patient Unit's professional team.
This also involves training carers so that they can control the symptoms of the disease and help them to address the family's situation, both practically and emotionally. We help them to assess when and how to give information, such as talking to siblings if there are any, as well as to the patient.
We offer emotional support and follow-up during mourning.
Teamwork
Our working method is based on the interrelationship and coordination with other hospital departments.
Why SJD Barcelona Children's Hospital?
Teamwork
Our working method is based on the interrelationship and coordination with other hospital departments
Together, all the professionals involved form one team. We implement a treatment plan with all the professionals of the units involved in a patient's care. The plan is agreed on by the referring team and the family. It contains the objectives to be met, the family's strengths, problems that may arise and how to solve them. 
We have also established links with primary care and other teams, such as PADES (Home Care Programme and Support Teams). The interdisciplinary team can establish channels of communication with other systems besides healthcare (social services, educational system, etc.).
Admission to the Palliative Care and Complex Chronic Patient Service does not necessarily entail a change in the patient's treatment or testing. In other words, patients will continue going to see their specialist at the hospital as required. Clinical or lab tests may be able to be done by the team at a patient's home, thus avoiding disruptions to the family's normal routine and the inconvenience of having to travel to the hospital.
"La Casa de Sofia", the first care center for rare diseases and complex chronicity for children
The palliative care and complex chronic patient team at SJD Barcelona Children's Hospital lead the start-up of this center whose objective is to prevent or delay the admission of children with advanced disease or complex chronicity. The center, with a capacity for 15 patients and their families, is part of a new model promoted by the team that puts the needs of the patient and the training of families at the center.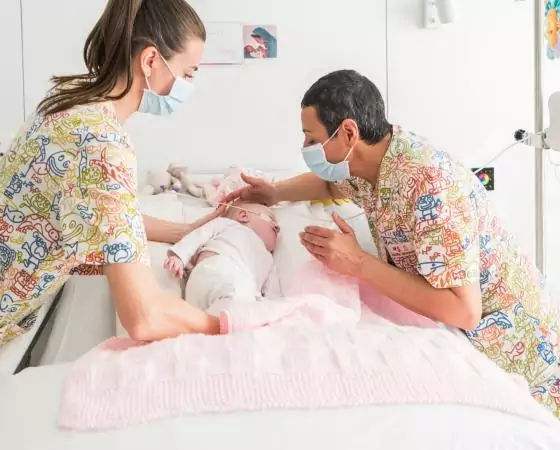 Our professionals
"Our team alleviates suffering and cares for the quality of life of children with serious life-threatening illnesses"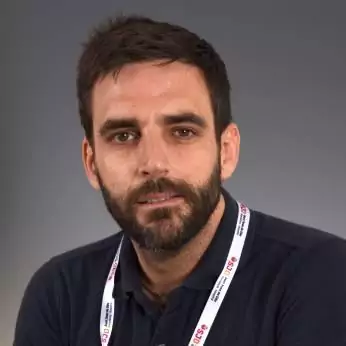 Josep Anton
Porras Cantarero
Paediatrician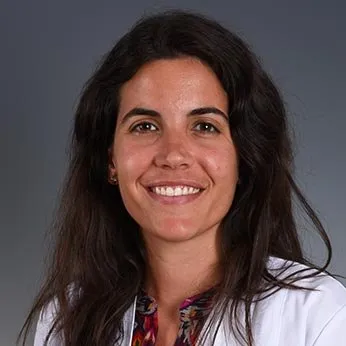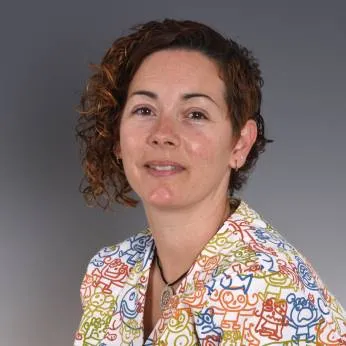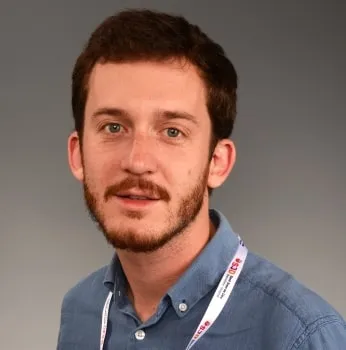 Sílvia Ciprés Roig.
Ester Fernández Morell.
Marta Viñals i Miralles, psychologist of Fundación Paliaclinic.
Palliative care facilitates care for our daughter in every way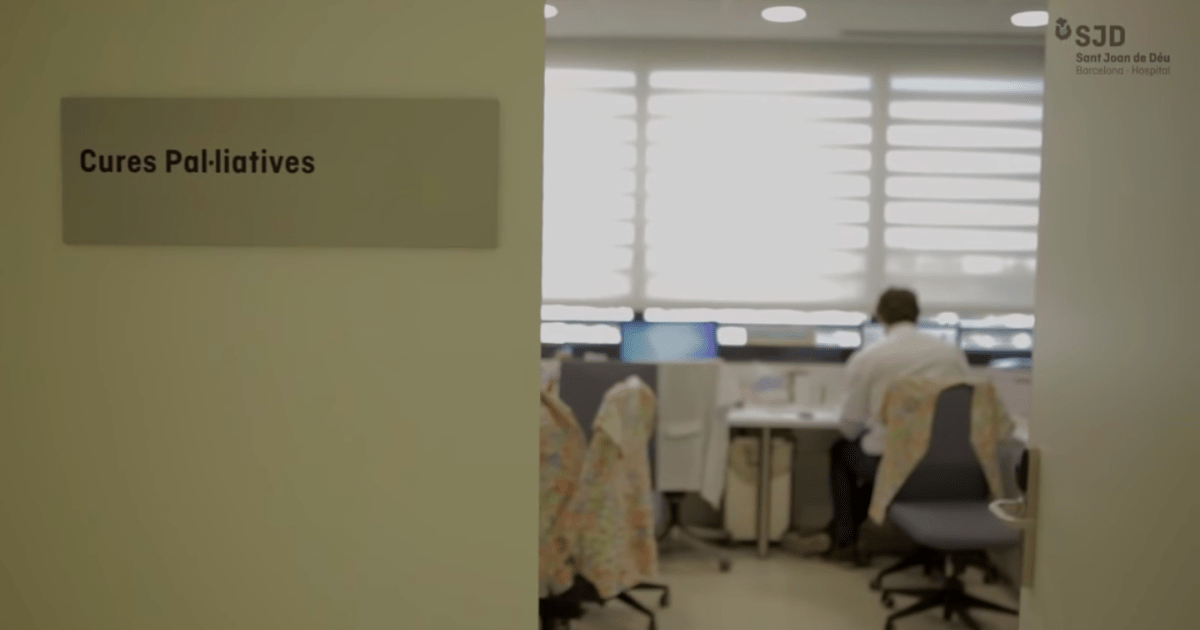 https://www.youtube.com/watch?v=2t7h2PUKxFA
Information for families
From the time they are born and throughout childhood and adolescence, children may develop serious diseases that limit their life expectancy or cause them life-threatening after-effects.
Despite scientific and medical advances, children in our setting still die. Children who have a serious illness go through a long process with different stages. This affects the lives of everyone around them and turns their worlds upside down.
Every process involves different stages, which in this case would be as follows:
Stage 1: Diagnosis
If your child is in this situation it is possible that the first major challenge was to accept the diagnosis. Or perhaps the lack of diagnosis, since it is not always easy to put a full name to an illness.
Sometimes, despite every effort, a definitive diagnosis cannot be made.
Stage 2: Treatment
At this stage the goal is to find and apply the best treatment for your child. At SJD Barcelona Children's Hospital, new treatments are used, and our specialists are in contact with professionals from around the world to find alternatives we think might benefit each child.
It is not always possible to provide a curative treatment, and the goal then becomes to prolong life, often for years, with the highest possible levels of quality and dignity.
Stage 3: Palliative care
This care is a comprehensive, integrated and inclusive model to meet all needs.
The staff in the Palliative Care and Complex Chronic Patient Service at SJD Barcelona Children's Hospital consists of paediatricians, nurses, a social workers, a psychologist and a chaplain. Working together and having all the members of staff available to assess the problems of each child means that the care can be personalised, taking into account the child's history and current situation.
We are convinced that all children who have limiting or life-threatening illnesses and their families should also receive palliative care as soon as the disease is diagnosed.
FAQ
Why do I have to receive assistance from Palliative Care and Complex Chronic Patient?
We understand that you can feel confused if your doctor has given you the chance of the palliative care team start tracking your child.
However, note that receiving palliative care or not does not change the situation of the disease, or the objectives of the medical team that has treated your child until now. Only the evolution of the disease and the desires of your child and your family can modify the objectives.
But why just now?
It is very important to know why he has chosen this particular moment of the disease, so do not hesitate to ask if you have not been given this information.
The causes may be different, such as:
Perhaps the symptoms that your child is being difficult to manage the disease progression and complications in the short-medium term are expected.
They could focus home care and spare you having to go to hospital as often.
The reality is that the palliative care team know the case of your child almost from the diagnosis. But his work until now has focused on advice and help with disease management specialist you already know.
The fact that you now know them, is that the overall situation is more complex. The benefits of our intervention are greater than so far and can better respond to the new needs that have arisen in the course of the disease.
How could palliative care help my child?
Serious illnesses often require aggressive treatments that can cause pain and other symptoms. Discomfort and suffering may occur, but we can anticipate and try to control them properly with palliative care to minimize its impact.
That's why it is essential to combine the healing, specific treatments for the disease, with palliative treatments, faced to deal with the consequences of this.
What does it mean receiving palliative care?
Receiving palliative care does not equate to withdraw or limit the treatments, and the measures applied may be transient and even an improvement of the disease occur.
If it is not possible to cure your child's disease, the goal may be to stabilize or slow its evolution and ensure that their daily lives are normal and with the best quality of life possible.
Palliative care at home
It is possible that the trips to the hospital since your child is sick are constant. The hours in waiting rooms and visits to several specialists become routine for the family. Even revenue plan are common.
As the disease progresses and you need to increase your child requires care, medical support can mean spending more time in the hospital.
Since the Service tried to focus palliative care home care to reduce the need to come to the hospital as often or even reduce the number of visits to specialists.
Our experience has taught us that when problems can be solved at home the stress level of the whole family decreases.
Severely ill children, when they are in their last days of life, they often want to be at home, among his toys in his room, accompanied by brothers and the rest of the family. Our team makes every effort to make this wish come true and accompanying parents throughout the process.
Parents also have more availability to perform normal activities of running a home, work or care for other children. The attention that your children will receive is not different than in the hospital.
Depending on the situation of your son, our home team can apply the same treatment that would be provided in the hospital. What changes is that we pursue comfort the child above the clinical outcome, since the objective can no longer be cured, but that their quality of life as good as possible.
It is normal to feel fear and uncertainty when you think about caring for a child at home until the end. Our team will help you by telling you what can happen and teaching you the medication management and care that your child will need. In addition you will have a phone 24 hours a day to call for any question.
Coping with the final days of life
It is impossible to know how long a person will live. Each child is unique, and not everyone responds the same way to the same process. But, based on your child's clinical course and symptoms, we are able to determine whether their life is approaching its end. At such times, making decisions can be complicated, and when this happens we will be by your side as before.
 Sometimes, treatments may not improve the condition, or they may even cause more harm than good. At such times, we need to focus on what is good and what might be bad for your child, to ensure that their quality of life is the best it can be.
 The more difficult it is to cure a disease and the more serious it is, the more important family is, because a family is unique and has its own values and history. So the doctor may ask you whether the measures taken for your child seem in line with your family's values.
The Palliative Care and Complex Chronic Patient Service aims to provide your family with the tools to make this sad and difficult situation less frightening and minimise the suffering involved. We will help to support your ability as a family to manage the difficulties you face.
In addition, there are the issues of household finances, care of other children or sick people, or work, all of which make it difficult to take care of your child and support them during their illness. At the Palliative Care Unit, we can advise you on which resources, both human and material, you may need and help you wherever possible.
Testimonials
"Thanks for joining us on this long road, making our lives easier and helping us to accept the unacceptable. In these painful and difficult times for the family, being able to count on your help, support and know-how is priceless, and it is something we will never forget". - Testimony of L. B.
"They advised, encouraged and comforted us with their follow-up through home visits and regular phone calls. We were always able to get in touch with them for any emergency. We have nothing but good things to say about these professionals, who have helped our son throughout his incredibly complicated journey. It would have been impossible to do all this at home without their support". - Testimony of M. C.
"The palliative care team makes a great work, work that not everyone is able to do. There are many positive characteristics that can define them: altruism, solidarity, empathy, strength, perseverance, companionship, kindness, generosity, and many more. We went through many experiences together, and despite the difficulties, we have learned and they have taught us a lot. But if we had to zero in on a single thing – one detail, a moment, a virtue – we would say that they were always there when we needed them". - Testimony of E. R.
"You made everything easier. We were calmer at home because we knew that we could call you at any time. On the phone there was a voice that was close, professional and above all human, which we could trust and discuss our fears. You gave us and to our son an appropriate response and care. [...] Thank you for helping us to enjoy wonderful moments with our son". - Testimony of F. A.
Resources for families
This strategy contains a summary of the document regarding care criteria for paediatric palliative care (link in Spanish).
NGO that helps to improve Palliative Care (PC) and pain management in Latin America and Africa (link in Spanish).
Palliative care is total active care of body, mind and spirit of the child, also including family support. Start when diagnosed with a life threatening illness and continue regardless of whether or not the child receives treatment of the disease itself.
Teaching
The Palliative Care and Complex Chronic Patient Unit of the SJD Barcelona Children's Hospital began its journey in 1991 and is one of the most-experienced departments of its kind throughout the whole of Spain. We train professionals so that they can guarantee the well-being of children with serious incurable illnesses and their families, through a comprehensive care model and in coordination with both the other services of the Hospital and the resources of the territory.
Consultations for professionals
If, as a professional, you have any doubts on how to treat a patient that we may be able to help you with, please do not hesitate to send us your query using the following form.