Anna
Negre Loscertales
Paediatric nurse
Head nurse of the Oncology Area.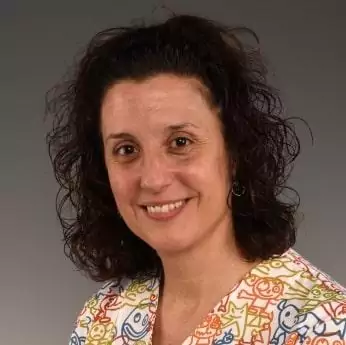 Expert in
Pediatric Hematology and Oncology
You will find me at
Languages
English, Spanish, Catalan
Care coordinator for the Oncology, Haematology and HSCT Unit, I began my career at this hospital as a clinical assistant in 1990 and as a nurse in 1993. After training in different areas of the hospital, I joined the Paediatric Oncology and Haematology nursing team in 1996. After seventeen years of experience on the Oncology and Haematology ward, training at international centres and in hospital management, I took on the position of coordinating the Paediatric Oncology and Haematology ward. I was in charge of the Haematopoietic Stem Cell Transplantation (HSCT) Unit since it was opened in January 2016 to 2021. I am currently the Head Nurse of the Oncology Area.
Training
Healthcare assistant, clinical assistant profession, 1990.
Diploma in Nursing in University of Barcelona's School of Nursing  (Registered with the Official College of Nursing under no. 32,378), 1993.
Postgraduate development course in Paediatric Nursing from the SJD School of Nursing, 1997.
Master's Degree in Paediatric Nursing in SJD School of Nursing, 2001.
Postgraduate in "Cross-disciplinary team in clinical pathways" from the SJD School of Nursing, 2004.
Master's Degree in Administration and Management of Nursing Care from the Santa Madrona University School, 2004.
Official Master's Degree in Leadership and Management of Nursing Departments from the University School of Bellvitge, 2011.
Official title of Specialist Nurse in Paediatric Nursing, 2016.
International experience
Participation in the International Outreach Programme of St. Jude Children's Research Hospital in Memphis (United States). Rotation in the Nursing Department, a total of 128 teaching hours, 2007.
Scientific activity
Collaborating lecturer in the specific commission of Teaching Staff and Collaborating Lecturers in the field of Medical and Health Sciences of the Agency for the Quality of the University System of Catalonia.
How to request a treatment in SJD Barcelona Children's Hospital
Our hospital is dedicated to comprehensive care for women, children and adolescents.