Montserrat
Dolz i Abadia
Child and adolescent psychiatrist
Head of the Metal Health Department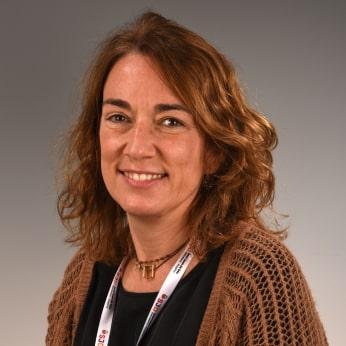 Expert in
Early-onset psychoses and severe mental disorders. High-risk mental states in child and adolescent population
You will find me at
Languages
Spanish, Catalan, English
My professional career has been framed by an interest in Psychiatry in general and particularly in serious mental illnesses. I started out in clinical care and research (this is why I completed my physician resident training [MIR] at one of the best institutes of Psychiatry in London). I then transitioned to early care and prevention and specialised in child and youth Psychiatry. Later on I developed a line of research on the phases prior to developing mental illnesses. This is a fascinating subject and I never get tired of it. I love to hike in the mountains and swim in rivers with icy waters.
Training
Bachelor's Degree in Medicine and Surgery, University of Barcelona, 1997.
Specialist in Psychiatry, Sant Joan de Déu Health Park, 2000.
Koplowitz fellowship, "Assessment and prevention of youth at risk of psychosis". University of California, Los Angeles (UCLA), 2009. 
International experience
Institute of Psychiatry, Maudsley Hospital, London, 1999.
University of California, Los Angeles (UCLA), 2009 - 2010.
Scientific activity
Researcher in the consolidated Research Group "Aetiopathogenesis and treatment of serious mental illnesses. Leader of the line "Mental illnesses in childhood and adolescence".
Principal investigator of two projects with competitive Spanish Health Research Fund (FIS) funding and a Koplowitz project.
Researcher in the CIBERSAM group led by Josep M. Haro. This group was first in 2015.
Individual research centred on "Childhood-and adolescent-onset psychotic disorders and their early detection and prevention".
Teaching
Assistant Professor, School of Medicine, University of Barcelona, since 2010.
How to request a treatment in SJD Barcelona Children's Hospital
Our hospital is dedicated to comprehensive care for women, children and adolescents.