"In 2018 we were able to diagnose 341 children with rare diseases"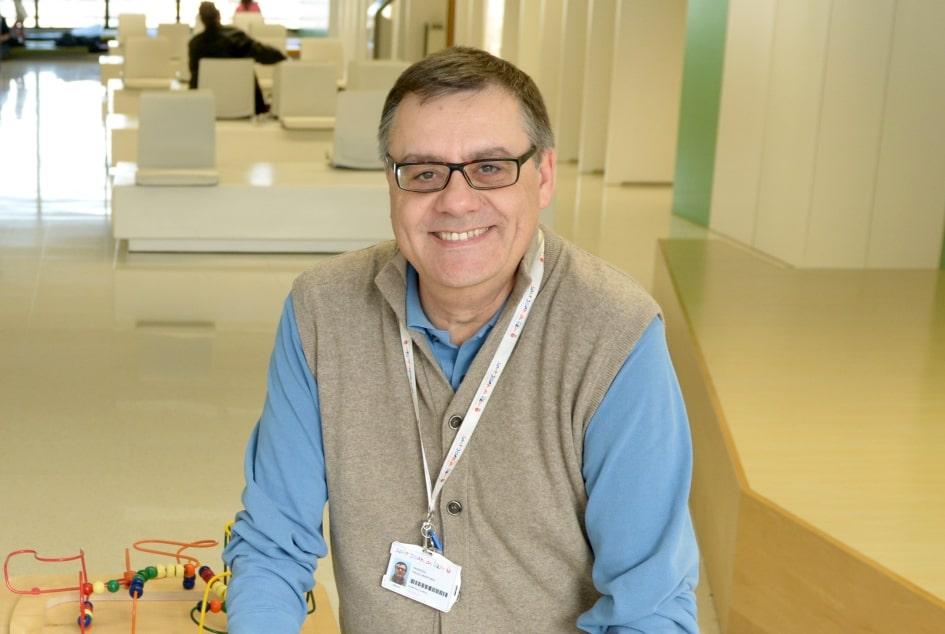 Francesc Palau, director of the IPER and head of the Genetics Department tells us about the importance of advances in genetic diagnosis
The number of rare diseases runs into the thousands but they are so rare that at SJD Barcelona Children's Hospital, a flagship in the medical care and research of these pathologies, the number of patients affected by many of them can be counted on the fingers of one hand. This makes diagnosis, treatment and research very difficult. Thanks to donations, and especially to the creation of the Daniel Bravo Andreu Centre for diagnosis and research of rare diseases, in recent years we have taken small but promising steps towards advancing our knowledge of more and more rare pathologies.
What is the main problem with rare diseases?
There is not one but several. At present there are about 7,000 rare diseases but new ones are discovered every day. Diagnosing them is not easy because they are so rare that many health professionals are not familiar with them. Some children who arrive at our centre do so after years of undergoing tests and visiting specialists seeking a diagnosis.
And how is that diagnosis reached?
Most rare diseases are genetic in origin. Thanks to a generous donation from the Daniel Bravo Andreu Private Foundation, at SJD Barcelona Children's Hospital we have high-tech equipment that allows us to carry out genome studies and detect the genetic variants of many rare diseases. Thanks to these analyses, throughout 2018 we were able to diagnose the genetic cause in 341 children out of a total of 974 studied with a rare disease. This has allowed us to offer genetic advice to parents, so that they know the risk factor of having another child with the same disease. Also, in some cases, it has meant that we change the therapeutic indication and administer a new and more effective treatment to the patient.
And once you have the diagnosis...
We have a new problem: we don't know the natural history of many of these diseases. We don't have enough scientific knowledge of 90 percent of them and sometimes we don't know how they will progress. And we can only treat the symptoms, but not cure the diseases.
And to discover the natural history you have to research...
Exactly. And in order to research we come across a new obstacle: needing to have a minimum sample of patients to launch research studies. That is why a pioneering initiative to overcome this obstacle has been promoted at the Hospital, the digital platform Rare Commons. This is used to locate patients with rare diseases worldwide and has already received international recognition. And once again this is thanks to donations, in this case the support of the Torró Solidari RAC1 campaign by Torrons Vicens. 
Thanks to the information provided by families connected to the platform, and to the sample of patients that has been obtained, 13 lines of investigation have been opened on rare diseases such as, for example, osteogenesis imperfecta or cone retinal dystrophy. And this is just the beginning!
It seems that we are on the right track...
Yes, but we still need to promote more research groups and lines of investigation, because there are many rare diseases and we know very little about them. There is a lot of work ahead because another problem is when the cause-effect relationship between the genetic variant found in a gene and the disease suffered by the child is not evident.
To address this issue, we have developed the Undiagnosed Rare Diseases Programme, in which we research the biological effect of these variants with the aim of confirming whether or not it is the pathogenic cause of the patient's condition or disease. All this with support for public and private research projects such as the Isabel Gemio Foundation. We know that it is still not enough, but we sincerely believe that we are on the right track.