Do it for our little heroes
Why work with the SJD Barcelona Children's Hospital?
They need our help
Your support directly helps our little heroes.
Our impact has a global reach
Our progress helps children here and all over the world.
We research pediatric diseases
Children are largely forgotten about in research, with most childhood diseases being investigated thanks to charity.
Your donation counts
Sant Joan de Déu is a non-profit organisation, and donations it receives can be claimed back on expenses.
Our history speaks for itself
We are part of a 500-year-old history of helping vulnerable people.
There are many ways you can get involved with our work
If you are a socially responsible business or a curious individual, here is a project that may inspire you. 
Shall we contact you?
If you prefer, the Donor Information Team can get in touch with you.
Made possible by you
Hospital Amic
We want our hospital to be a more compassionate centre, so our young patients have the most positive experience possible. 
Research
More than 300 professionals, from doctors to researchers, work together so that all children with severe illnesses can have alternative treatments.
Healthcare programmes
We create programmes and care units to tend to the specific needs of our patients.
Infrastructure and equipment
We are building and improving our infrastructure to be a more modern, comfortable hospital.
Helping families
There are several funding options for families with less resources, so their sole concern can be looking after their child.
International cooperation
We are committed to the health of our patients, regardless of the country they were born in.
Get involved
Thanks to you, our Hospital is more comfortable, compassionate centre where we can research new treatments and help families through some of the most difficult times of their life.
In person
Here at Óptica & Audiología Universitaria, we have been working alongside the SJD Barcelona Children's Hospital for years. We are proud to be involved in helping to improve the quality of life for children and their families.
Miquel Magrinyà
Director of Human Resources
As long as one child with cancer needs us, we will be trying to help.
'I've been a volunteer for more than ten years at the SJD Barcelona Children's Hospital, and without a doubt, it's one of the best decisions I've ever made'
Mercedes Rey-Stolle
Volunteer
"As a master baker, and thanks to the new technologies that I have learned to exploit during the lockdown, we have reinvented ourselves by creating a very supportive community of followers to continue helping the brave little ones at the SJD Barcelona Children's Hospital."
Daniel Jordà
master baker and leader charity initiative
"We are proud to have collaborated with initiatives such as #Paralosvalientes or KidsCorona, through crowdfunding or matchfunding initiatives that have helped us to promote internal solidarity in hard times. We will continue to collaborate with the Hospital and learn in the future"
Osmar Polo
CEO of T-System
When you do the volunteer training, you're given information about how to help, act and react in different situations, but nobody tells you what you get in return. Respect, affection and gratitude from so many families that it can be overwhelming at times. Being part of one of the SJD Barcelona Children's Hospital's projects is a real privilege.
Virginia Tarragona
Volunteer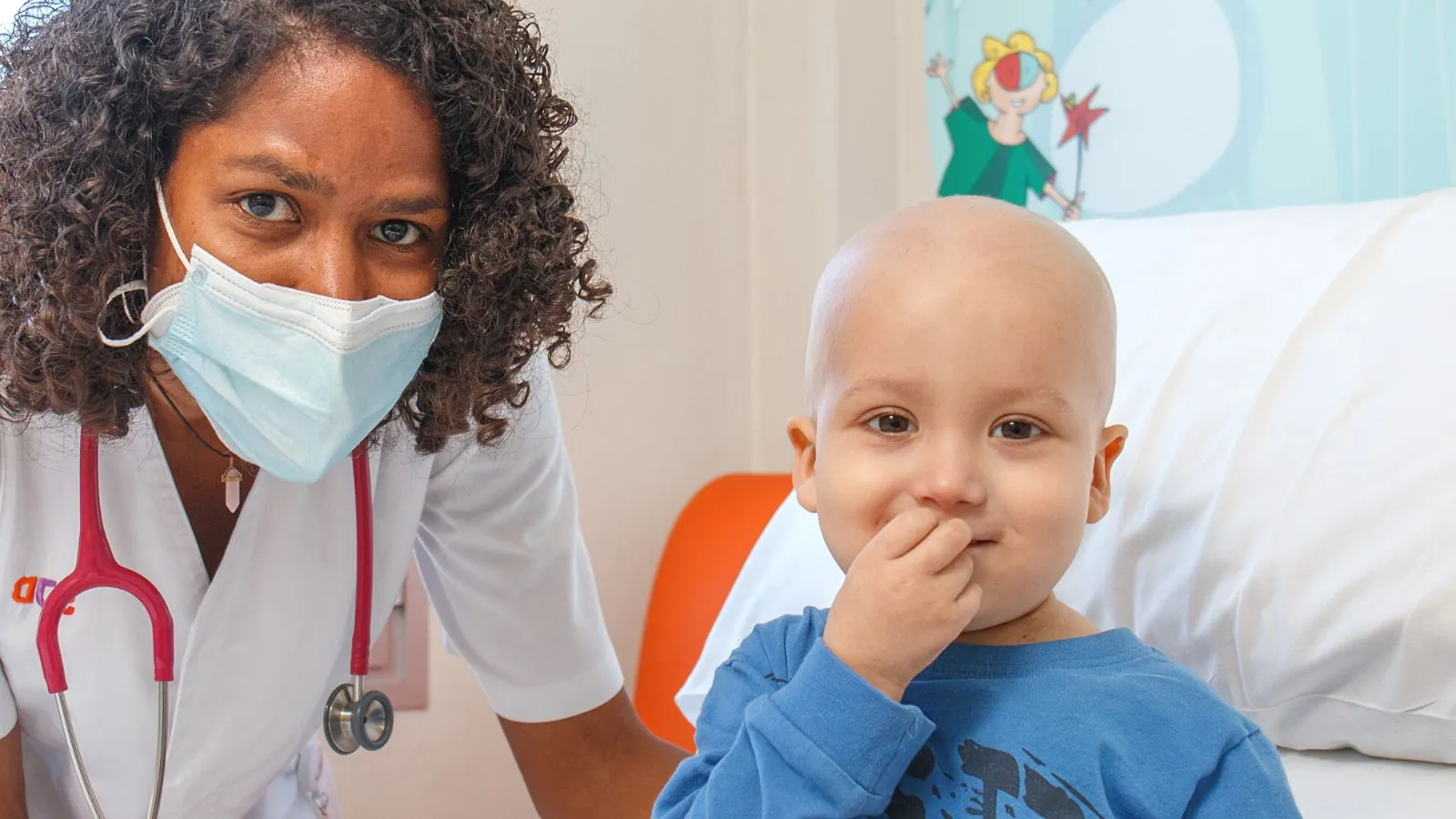 Being the first monographic pediatric oncology facility in Spain is a dream come true. Donate now so we can help to cure many more little heroes. 
Get involved in healthcare campaigns
Get involved in research campaigns
Take a look through out Charity Reports
Discover everything that you have made possible in our 2022 report of donation-funded projects and previous editions.