SJD maintains childhood cancer research despite the drop in funds due to the pandemic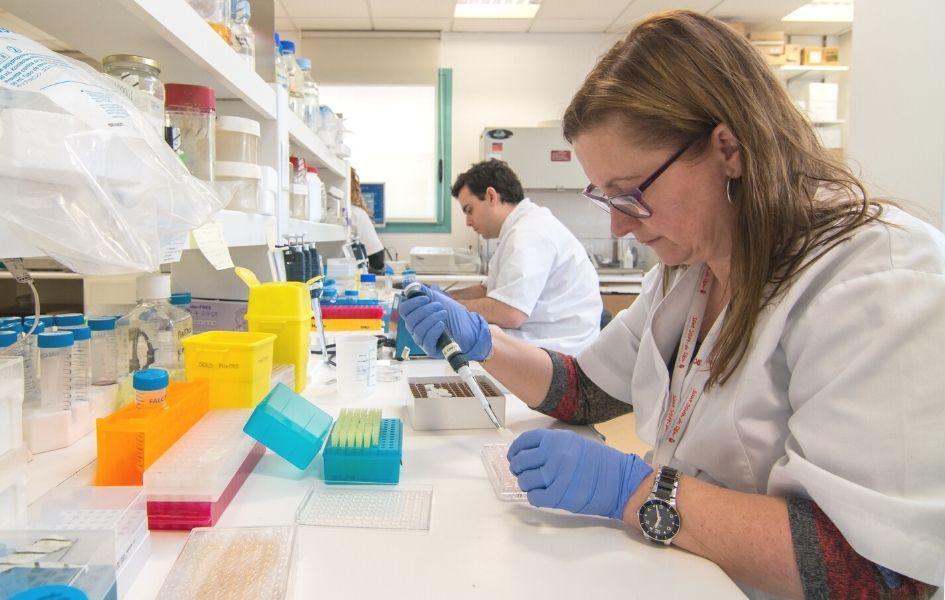 A significant part of the money is raised from civil society through the organisation of face-to-face activities which, due to COVID, have been suspended.
The funds raised for childhood cancer research carried out at the SJD Barcelona Children's Hospital have fallen by 44% in 2020 due to the COVID pandemic and the restrictions that it has brought with it. Even so, the Hospital will be able to maintain the research activity planned for this year thanks to reserve funds and to obtaining three scholarships from La Marató de TV3. 
The main concern now is that the pandemic situation and the restrictions will last for many months and put the 2022 research in jeopardy. Therefore, SJD is making an appeal to the population to make donations to alleviate this situation. They can do so on the website www.paralosvalientes.com.
The fundamental role of civil society
A very significant percentage of the money currently allocated to researching childhood cancer comes from donations from civil society since, as it is a rare disease that affects a small sector of the population, research projects attract fewer public subsidies than those for the adult population. 
To alleviate this situation, every year families and entities organise many face-to-face activities -such as races, fairs or concerts- which aim to raise funds to advance research into childhood cancer. Due to the pandemic, many of these activities have had to be suspended. 
While in 2019, 148 face-to-face activities were carried out to help the research, in 2020 only 90 could be carried out, and many of them during the first quarter of the year, before the lockdown was declared. This fact has had a very significant economic impact because, through these acts, 427,000 euros less have been collected than in 2019 (768,000 euros compared to the 1,195,000 obtained in 2019).
The crisis triggered by the pandemic has also reduced donations from other groups. In total, adding donations from foundations, associations, individuals and companies, last year 44% less income was collected than in 2019 (1,458,000 euros compared to 2,563,000 in 2019). You have to go back six years, to 2014, to find a similar figure.
Hospital that treats the most cancer cases in Spain
The SJD Barcelona Children's Hospital is a reference point in Spain for the treatment and care of childhood cancer and is the centre that provides care for the most cases, according to the latest data from the Spanish Registry of Childhood Tumours. Every year it receives 270 new cases, 30% of which are patients from outside Spain.
There are 45 researchers working in the children's research laboratory who focus their efforts on advancing the knowledge of the tumours that most affect boys and girls and on improving diagnosis by incorporating all the technology that currently allows the most precise molecular diagnosis of each tumour, a key step in identifying cancer subtypes and advancing in the discovery of new and better treatments.
Thanks to this work, SJD Hospital Barcelona has been able to offer treatments, some of them unique in the world, within the framework of clinical trials, such as well-known therapies like CART-19 for refractory leukaemias or an immunotherapy treatment for patients with poor prognosis neuroblastoma which is pioneering work in Europe.
Researchers have also developed, with the biotech company VCN Biosciences, a world-pioneering treatment for retinoblastoma, which prevents some children with retinal cancer from losing their eyes or going blind as a result of the disease. It is a genetically modified virus that is injected into the patient's eye to select, attack and destroy cancer cells.
In addition, together with researchers from the Universitat Politècnica de Catalunya, through the spin-off Cebiotex, they have participated in the creation of a biodegradable nanofibre tissue (reabsorbable by the body) that, impregnated with antitumour drugs, should allow surgeons after tumour removal to cover the area in order to remove any tumour remains left.