We focus on patients and their requirements, rather than just on the medicine itself.
The Pharmacy Department works for the entire SJD Barcelona Children's Hospital. It is a central department which deals with all admitted patients as well as outpatients. Over 600,000 prescriptions per year are validated.
The activity of our professionals focuses on patients and their needs, rather than just on the medicine itself. We need  to have the skills to respond to the often complex pharmacotherapeutic needs, which will allow us to treat all children, from preterm infants weighing less than one kilo, to adolescents and adults.
Our aim is to guarantee that the medicine required is dispatched properly to the right place at the right time. Each prescription is reviewed meticulously by our professionals. In addition, our automated warehouse has a high precision management system which guarantees efficiency, efficacy and safety which are essential at all times.
We manage the medication of all admitted patients, but we also dispense medicines which are not marketed through community pharmacies to outpatients for hospital use. 
Through outpatient pharmacy care, we deal with the pharmacotherapeutic needs of specific groups of patients, such as those suffering from cystic fibrosis, haemophilia, cancer, as well as special high-complexity or foreign medicines. We attend to more than 2,700 outpatients per year (18,000 dispensations/year).
To facilitate the administration of certain medicines, we prepare our own unique master formulas, which may be required by admitted patients or outpatients. The pharmacy department prepares 140 different master formulas per year.
Services we offer
Drug selection and information
The Pharmacy and Therapeutics Committee is a multidisciplinary body that includes specialists from different departments. It is responsible for choosing the medicines which the Hospital needs, and for ensuring their rational and efficient use. 
Safety and efficacy
The Pharmacy Department's professionals are experts in information management systems. In this way they ensure the efficacy and safety of all drugs prescribed and supplied in the Hospital. In paediatric pharmacotherapy, safety is a significant and difficult challenge, which we confront by considering all possible areas.
Pharmaceutical care
As hospital pharmacists, we perform a clinical activity. We are part of the Hospital's multidisciplinary teams. In our Department, we review and validate the prescriptions made by doctors throughout the Hospital. We ensure that the doses are correct and that there are no interactions, and if there are any discrepancies, we inform the specialists. This procedure, known as pharmaceutical validation, is a basic tool that adds pharmaceutical knowledge to patient care and safety.
We also track and advise patients who are taking multiple drugs by coordinating and organising the therapeutic arsenal prescribed by the different professionals in each case.
Pharmaceutical technology
Our technicians carefully prepare the doses of the medicines, special formulas, parenteral nutrition and cytostatic drugs on a patient-by-patient basis.
Drug dispensing and supply
The Pharmacy Department's technicians dispense and supply medicines and preparations for administration to the outpatient clinic and the Hospital units. 
Outpatient Pharmaceutical Care Hours
From Monday to Friday from 8:00 a.m. to 6:00 p.m.
Wednesday from 8:00 a.m. to 7:00 p.m.
Tuesday closed from 2:30 p.m. to 3 p.m.
Ground floor of the Outpatient Clinic Building
Our professionals
We focus first and foremost on patients and their needs rather than on the medicine.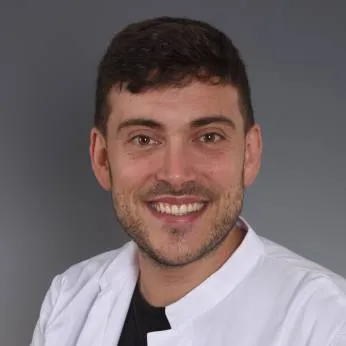 Ferran
Bossacoma Busquets
Pharmacist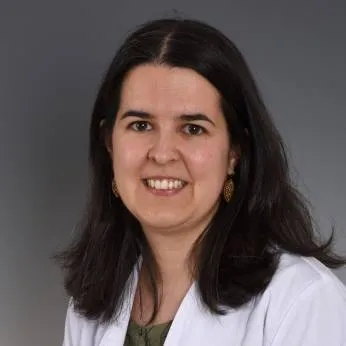 María Goretti
López Ramos
Pharmacist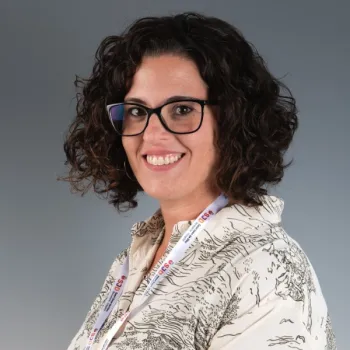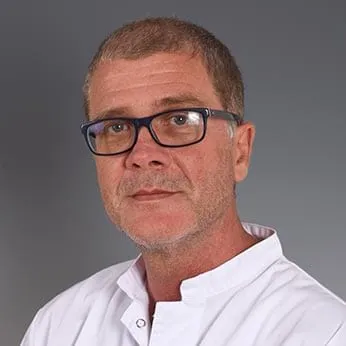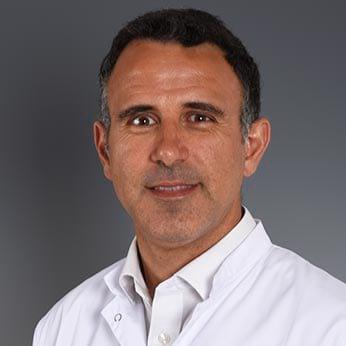 Joan Lluís
Vinent Genestar
Pharmacist
Technicians
Enric Adsuara Grago
Sergi Aleixandre Haro
Josep Maria Català Foguet
Miriam Coto Moreno
Juan Antonio Cuartero Lozano
Daniela Gravus
Cristina Martin Iglesias
Manel Rodriguez Cayuela
Verónica Torres López
Jaume Vendrell Condeminas
Administrative staff
Research and clinical trials
The Pharmacy Department works closely with the Hospital's Clinical Trials Unit. In 2015 we recorded 1,930 dispensations for 97 clinical trials that are in progress thanks to the involvement of many of the Hospital's professionals. Our research is carried out at the Sant Joan de Déu Research Institute (IRSJD).
Teaching
SJD Barcelona Children's Hospital is a university hospital attached to the University of Barcelona. We share our knowledge and train professionals so that they can specialize in highly complex medicine.
Training placements in a children's Hospital Pharmacy
Led by internal and external residents, these placements run for four years. Each year we admit one new internal resident and six external residents. 
Technician training in vocational schools 
We  admit four to five students each year. 
Collaborations
We work together with the Nursing Programme at the Sant Joan de Déu School of Nursing, and with the School of Pharmacy at the University of Barcelona and Institut Bonanova.