Support and accompaniment
The psychosocial care team works to ensure that patients are cared for not only with clinical safety but also with human quality and hospitality.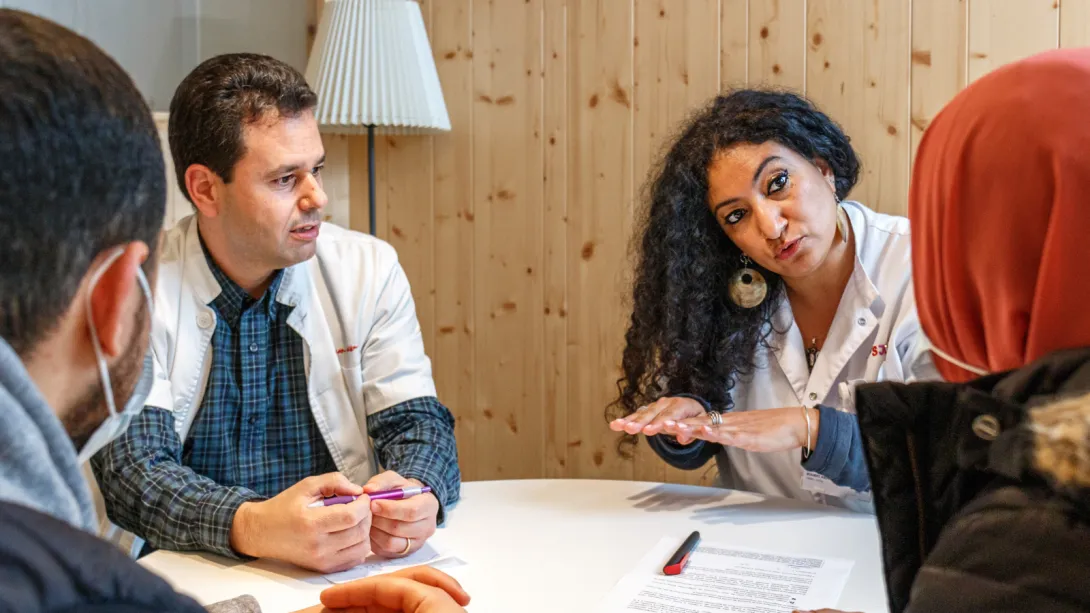 At the SJD Barcelona Children's Hospital, it is not only important that patients are properly cared for from a clinical point of view. The well-being of the family is also essential from a practical, logistical, cultural, and associative point of view, as well as in terms of accompanying them through the processes of change. We have support in several areas of psychosocial and spiritual care that are key to fulfilling one of the center's missions: hospitality.
Educational support, so all children can keep up with their studies
To avoid falling behind at school, we have a school service for our admitted patients. La Magnòlia - Mental Health school and is open to patients between the ages of 4 and 16 (first year of pre-school to the final year of compulsory education), as well as for high school and trainig cycles students, until 18 years old. For those children who cannot make it to school, the teachers go to their rooms. In addition, we take care of patients with special needs.
Contact place: Sector B5. Opening hours: Monday to Friday, 10 a.m. to 12 a.m.