If your child is scheduled for surgery at the SJD Barcelona Children's Hospital, you must read the following guidelines to avoid anesthesia complications.
Before surgery 
Follow the fasting guidelines that the nurse will explain to you over the phone: 
Up to 6 hours before surgery or anesthesia test: If the patient is less than 3 months old, breastfeeding fasting for 3 hours; formula fasting for 4 hours. For the rest, formula, milk, porridge and solid food. 
Up to 4 hours before surgery or anesthesia test: If the patient is under 3 months old, breastfeeding fasting 3 hours; formula feeding fasting 4h. For the rest, breast milk only. 
Up to 1 hour before surgery or test with anesthesia: Small amounts of water (amount 3 ml/kg, maximum 200 ml). 
Failure to comply with these indications poses a high risk to the patient. It may be grounds for suspension of the surgical procedure or anesthesia test. 
On the day of surgery
The anesthesia informed consent form must be signed upon arrival at the Surgical Block. All doubts regarding the anesthetic technique explained during the preoperative telephone visit will be clarified.
Only one accompanying person will be allowed to enter the anesthetic induction. 
We recommend you download the MySphera application on your mobile phone, from which you can follow the surgical procedure from anywhere in the Hospital without having to wait in the Arcoiris Room (waiting room of the Surgical Block). In the documentation that we will provide you with explains how to download it. 
After surgery  
In the case of visitors during admission, they should be family members and stay in the room for as short a time as possible.
The next day, the surgeon will make a post-surgical visit to the hospital ward. 
Get to know the surgical block of the SJD Barcelona Children's Hospital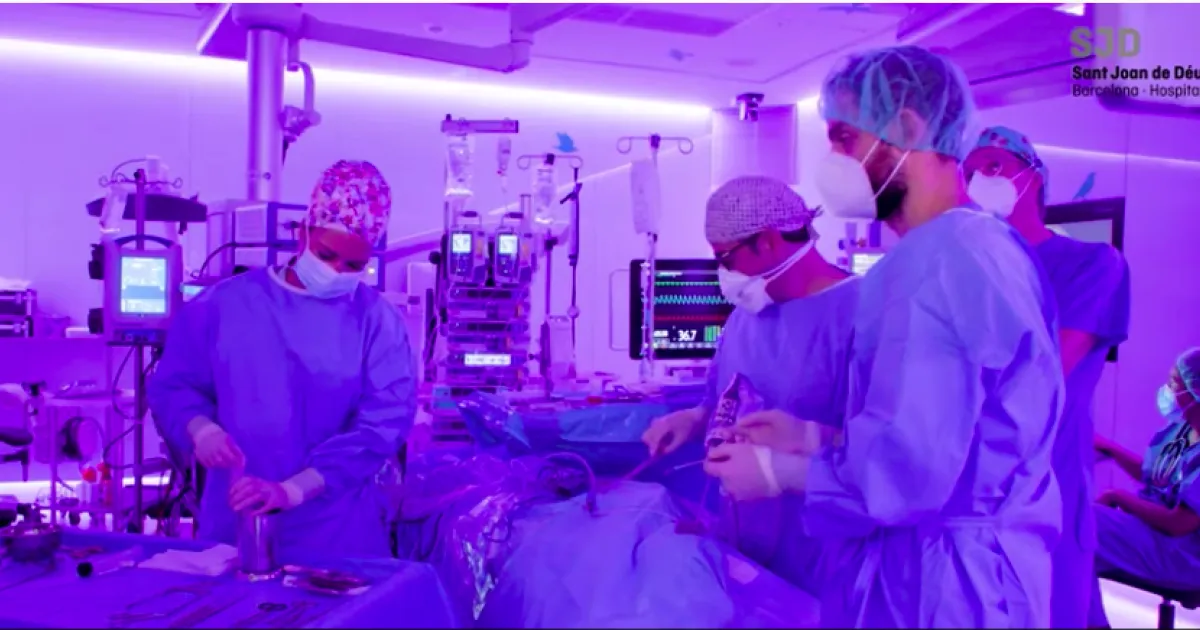 https://www.youtube.com/watch?v=2X52S_x5Pog