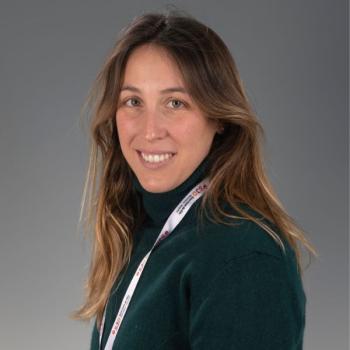 Expert in
Autism Spectrum Disorder
You will find me at
Languages
English, Catalan, Spanish
As a specialist in Psychology of Autism Spectrum Disorder, I develop my activity in the School Learning Disorders Unit (UTAE) of the SJD Barcelona Children's Hospital and for years I have carried out therapeutic intervention in natural contexts. My main line of work is the group and individual treatment of adolescents and children with ASD, as well as advising and accompanying their respective families and teachers. I am affectionate, careful and close.
Training
Six ABA Orange capsules, Imaginary planet Formation.
Accreditation in ADOS-2, June 2022. Psicocat Training.
Early Star Denver Model Introductory, Workshop UC Davis Continuing and Professional Education.
Master in Clinical Health Psychology, UNIR-Universidad Internacional de la Rioja.
Degree in Psychology, Blanquerna - Universitat Ramon Llull.
How to request a treatment in SJD Barcelona Children's Hospital
Our hospital is dedicated to comprehensive care for women, children and adolescents.