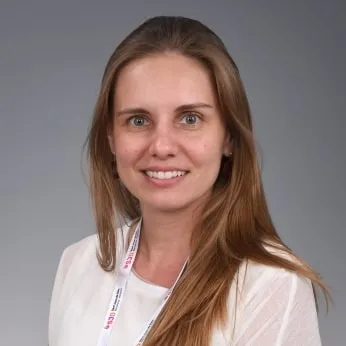 Expert in
Pediatric Cardiology
You will find me at
Languages
Spanish, Catalan, English, Portuguese
I am a specialist in congenital and acquired heart disease, transthoracic and transesophageal echocardiography and hospitalisation of patients with heart disease.
After completing my paediatric training at the SJD Barcelona Children's Hospital, I trained in paediatric cardiology. After years of working at this hospital, I am happy to say that I have been able to achieve my main goal: not only to diagnose children with cardiac pathology and provide the appropriate treatment, but also to help their families in the process. The road for families with a child with heart disease is often long and full of obstacles, and it is our duty to help them overcome each phase and each battle, providing scientific but above all human support. My main goal is to achieve the best for each child and their family so that they can have an optimal quality of life.
Small steps lead to big achievements. Helping children to take those steps is not an act of kindness, it is our duty.
How to request a treatment in SJD Barcelona Children's Hospital
Our hospital is dedicated to comprehensive care for women, children and adolescents.