Cristina
Monescillo Gijón-Bonales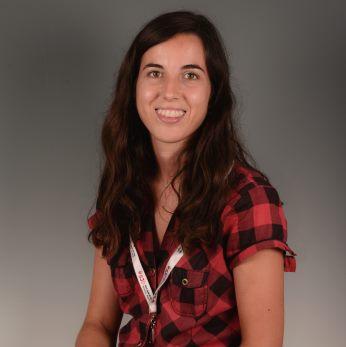 Expert in
Learning Disabilities and re-education Autism Spectrum Disorder (ASD)
You will find me at
Languages
Spanish, Catalan, English
I am an expert in Psychology and I work in the School Learning Disorders Unit (UTAE). My main line of work is helping children and adolescents with school learning disabilities (dyslexia, ADHD, dyscalculia, etc.). I also work with people with autism spectrum disorder (ASD), on a group and individual basis. I actively participate in teaching activities and workshops to improve the schooling of children with learning differences.
Training
Master's degree in Child and Adolescent Psychopathology. Autonomous University of Barcelona, 2017.
Master's degree in Clinical Neuropsychology. Higher Institute of Psychological Studies (ISEP), 2013.
Bachelor's degree in Psychology. University of Barcelona, 2011.  
How to request a treatment in SJD Barcelona Children's Hospital
Our hospital is dedicated to comprehensive care for women, children and adolescents.