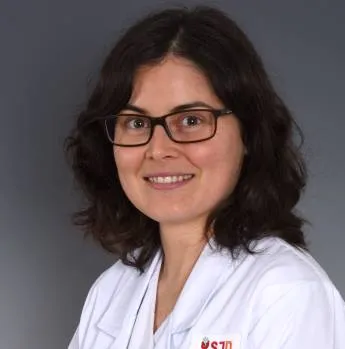 Expert in
Clinical Biochemistry. Inborn errors of metabolism
You will find me at
Languages
Spanish, Catalan and English
During my pre-doctoral training I started out in the inborn errors of metabolism field, specifically in mitochondrial diseases. I try to bridge the gap between biochemical markers and genetic studies in order to arrive at a more comprehensive pathological diagnosis. 
Training
PhD in Biology. University of Barcelona, 2016.
Master's degree in Developmental Biology and Genetics. University of Barcelona, 2012.
Bachelor's degree in Biology. University of Barcelona, 2011.
Scientific activity
Member of the research group about genomics for the diagnosis of rare diseases.
How to request a treatment in SJD Barcelona Children's Hospital
Our hospital is dedicated to comprehensive care for women, children and adolescents.