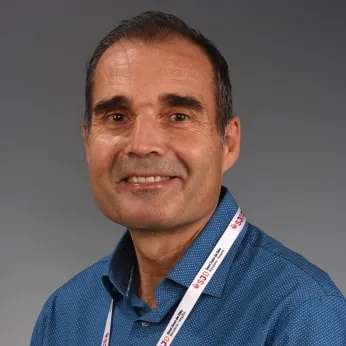 Expert in
Information Systems and Management Control
Languages
Spanish, Catalan
He is Chief Technology Officer at SJD Barcelona Children's Hospital since 2005. In the same centre, he was director of Information Systems and Management Control, head of Planning and Systems, head of the Management Control Department and Deputy Administrative Director.
He holds a Bachelor's Degree in Economic Sciences (1996) and a diploma in Business Sciences (1994) from the Autonomous University of Barcelona. He has postgraduate studies and a master's degree in Hospital Management from University of Barcelona (1994 and 2000, respectively), and he graduated in Management Control Programme at the ESADE in 1996.
In the area of teaching, he is a lecturer in the Master's course for Executive Hospital Management at the Open University of Catalonia and has taught in a number of different hospital management courses at the Pompeu Fabra University, the Catalan Hospitals Union and EADA.
How to request a treatment in SJD Barcelona Children's Hospital
Our hospital is dedicated to comprehensive care for women, children and adolescents.