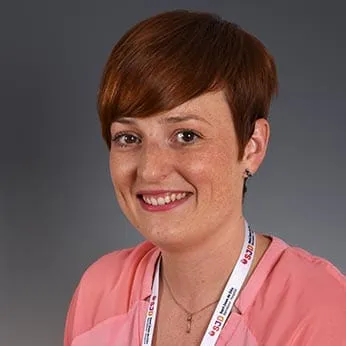 Expert in
Home care for chronic complex patients and the management of their needs, from an integral, systemic approach. Therapeutic education for families with children using mechanical ventilation at home
You will find me at
Languages
Spanish, Catalan, Galician and English
I started my career in the world of Paediatrics in this Hospital and I decided to stay here. For 6 years I was moving around the different hospitalisation wards, semi-critical Unit and PICU. I then joined the Palliative Care team, and now I am one of the home healthcare nurses. We attend to complex chronic patients in their homes, particularly those with mechanical ventilation and users of home parenteral nutrition devices. "What I like most about my work is being able to attend to the needs of our children in their homes, surrounded by their families".
Training
Post-graduate distance studies: Self training course for Nursing graduates in Primary Healthcare (CADI), 2011 - 2013.
Master's degree in Nursing during Infancy and Adolescence, 2007 - 2009.
Nursing diploma from the University of Barcelona, 2006.
How to request a treatment in SJD Barcelona Children's Hospital
Our hospital is dedicated to comprehensive care for women, children and adolescents.