Elisabet
Ristol Orriols
Pediatric neuropsychologist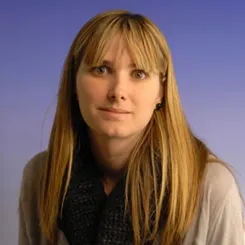 Expert in
Learning Disorders and Pediatric Neuropsychology
You will find me at
Languages
Spanish and Catalan
As an expert in Childhood Neuropsychology I work in the School Learning Disorders Unit (UTAE). My main line of work is the diagnosis of School Learning Disorders (dyslexia, ADHD, dyscalculia, etc). I actively participate in teaching activities and workshops to improve the schooling of children with learning disabilities.
Training
Expert in Clinical Neuropsychology.
Master's Degree in Clinical Childhood and Adolescent Neuropsychology. Universitat Autònoma de Barcelona.
Bachelor's degree in Psychology. Faculty of Psychology and Education Sciences and Sport at the Blanquerna- Ramon Llull University.
Scientific activity
Childhood Neuropsychology Working Group in the Official College of Psychologists of Catalonia (COPC).
Teaching
Associate professor at the Open University of Catalonia (UOC). Master's Degree in Learning Difficulties and Language Disorders, since 2015.
How to request a treatment in SJD Barcelona Children's Hospital
Our hospital is dedicated to comprehensive care for women, children and adolescents.