Francesc
Ricart Juan
Director of People and Values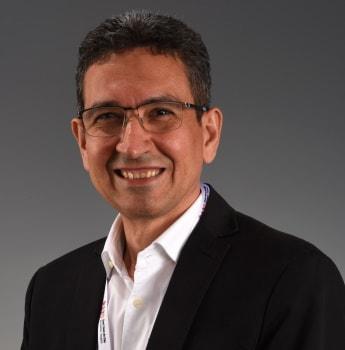 Expert in
Attracting and developing talent, labour relations and occupational risk prevention
Languages
Spanish, Catalan, English and French
He is the Director of People and Values at the SJD Barcelona Children's Hospital Barcelon since may 2020. He deals with the strategic management planning of the Hospital's professionals, the selection and training of professionals, personnel administration and labour relations. He was also the Head of Human Resources in the pharmaceutical enterprise Lacer (2013 - 2019) and in the logistics operator Tradisa (2007 - 2013). In the same fieldIn the same field he has also been linked to companies in the sectors of health insurance, chemical industry, hospitality and business consulting. 
He holds a degree in Psychology, specialising in Industrial Psychology at the Universitat Autònoma de Barcelona (1988). He has completed master's degrees in LaborRisk Prevention at the Universitat Oberta de Catalunya (2012-2015), Executive MBA at ESADE (2006-2007), Labor Relations at the Universitat Politècnica de Catalunya (1994-1996) and in Training of Trainers at the Federació de Societats Laborals de Catalunya (1991 - 1992).
How to request a treatment in SJD Barcelona Children's Hospital
Our hospital is dedicated to comprehensive care for women, children and adolescents.