Inmaculada
Insa Pineda
Child and adolescent psychiatrist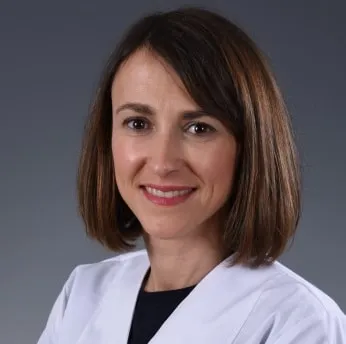 You will find me at
Languages
Spanish, Catalan, English and Italian
I hold a Bachelor's degree in Medicine and Surgery from the University of Barcelona and trained as a specialist at the Institut d'Assistència Sanitària (IAS) in Parc Hospitalari Martí i Julià. I subsequently developed my professional career in the field of child psychiatry as a consultant in an outpatient clinic. 
Training
PhD at the University of Barcelona, Faculty of Psychology (2016 - 2020).
Master's in Psychotherapy. University of Girona (2009 - 2012)
Postgraduate diploma in  Integrative Psychotherapy. University of Girona (2011 - 2012)
Postgraduate diploma in Brief Strategic Therapy. University of Girona (2009 - 2010)
Postgraduate diploma in Group Therapy. University of Girona (2008 - 2009)
International experience
Three-month placement as a therapist at the Centro di Aiuto al bambino Maltrattato e alla Famiglia (Assistance Centre for Mistreated Children and Families) working in systemic family counselling. Rome, Italy (2009).
Training at the European Institute for Systemic Training and Consultancy.  Rome, Italy (2009).
Scientific activity
Member of the Mental Health Research Committee.
Member of the i-case Project: Investigation of Circadian-rhythms, Clinical characterization in children with ADHD and ASD on Sleeping and Eating alterations.
Author of publications in scientific journals:
Differences in Psychic Distress lived by parents with ADHD children and parents with healthy children: Focus on gender differences, Journal of Attention Disorders (2018).
ADHD symptoms, academic and social difficulties in parents of children with ADHD, Interpersonal and biological processes (2020).
Co-author of the articles:
Evaluation and treatment of sleep problems in children diagnosed with attention deficit hyperactivity disorder: update of the evidence, Revista de Neurología (2017).
Side effects of methylphenidate in children and adolescents, Revista de Neurología (2018).
How to request a treatment in SJD Barcelona Children's Hospital
Our hospital is dedicated to comprehensive care for women, children and adolescents.