Jaume
Mora Graupera
Pediatric oncologist
Scientific Director of the Oncology and Hematology Area.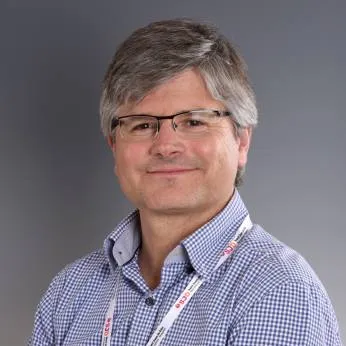 Expert in
Developmental tumours: neuroblastoma, Ewing sarcoma, Wilm's tumour, brain stem glioma. Translational research
You will find me at
Languages
Spanish, Catalan, English and French
I am the scientific director of the Oncology and Hematology area at SJD Barcelona Children's Hospital, and director of the developmental tumours laboratory at the same hospital. I am a member of different national and international scientific societies, including the International Pediatric Oncology Society, which has awarded me the Schweisguth Prize, and the American Society of Clinical Oncology (ASCO), which in 2000 honoured me with the young investigator award (YIA), as well as the Career Development Award (CDA). In 2011, I was the recipient of the annual BBVA Foundation Award and in 2006 of the First Prize of the Spanish Association Against Cancer (AECC) award for the study of child cancer.
Training
PhD in Medicine  Faculty of Medicine. Autonomous University of Barcelona (UAB), 2003. 
Pediatrics specialist, Hospital Vall d'Hebron, 1995.
Bachelor's Degree in Medicine and Surgery, Faculty of Medicine. University of Barcelona, 1990.
International experience
Memorial Sloan-Kettering Cancer Center, Molecular Pathology of Pediatric Tumor Fellowship, New York, USA. 1999 - 2001.
The New York Hospital Cornell University and Memorial Sloan-Kettering Cancer Center Combined Fellowship Programs (peds Hem/Onc), New York, USA. 1996 - 1999.
Scientific activity
Coordinator of the Developmental Cancer research area.
Author of over 75 peer-reviewed articles in his specialty and 6 book chapters in national and international publications.
Reviewer of the journals: Cancer, Laboratory Investigation, Oncogene, Paediatric Blood & Cancer, British Journal of Cancer, Molecular Cancer, Paediatrics, International Journal of Cancer, Chemotherapy and Future Oncology.
How to request a treatment in SJD Barcelona Children's Hospital
Our hospital is dedicated to comprehensive care for women, children and adolescents.