Javier
Mayol Gómez
Pediatric cardiovascular surgeon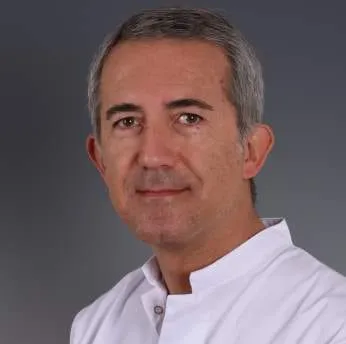 Training
Numerous refresher courses during his professional career. 
Degree in Occupational Medicine. National School of Occupational Medicine, 1984.
Specialty in Pediatric Surgery, with training as a resident medical intern, SJD Barcelona Children's Hospital, 1989.
Bachelor of Medicine and Surgery. Autonomous University of Barcelona (UAB).
International experience
European Board of Cardiothoracic Surgery, European School For Cardiothoracic Surgery. Bergamo (Italy), Level I, II and III. Year 2004.
Certificate from the European Board of Pediatric Surgery, issued on January 9th, 1997.
How to request a treatment in SJD Barcelona Children's Hospital
Our hospital is dedicated to comprehensive care for women, children and adolescents.