Joan
Comella Carnicé
Director of Research, Innovation and Learning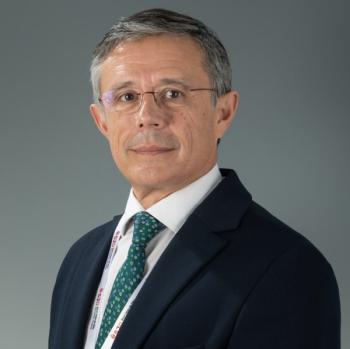 I have a degree in Medicine and Surgery and a PhD in Neuroscience from the University of Barcelona and I am Professor of Cell Biology at the UAB.
I began my professional career in 1991 as an independent researcher at the University of Lleida, with the creation of a specialised research group. In the field of management, I have been Vice-Rector for Research at the University of Lleida, Director of the National Agency for Evaluation and Prospective Research (ANEP), Director of the Spanish Foundation for Science and Technology (FECYT) and Director of the Catalan Foundation for Research and Innovation (FCRI), as well as holding other representative positions in societies, foundations and associations related to research in Catalonia, Spain and Europe.
From September 2009 to 2022 I have directed the Vall d'Hebron Hospital Research Institute (VHIR), being the head of research at the Vall d'Hebron Hospital Campus. After my time at this centre, I have gone on to lead the Directorate of Research, Innovation and Learning at the SJD Barcelona Children's Hospital.
How to request a treatment in SJD Barcelona Children's Hospital
Our hospital is dedicated to comprehensive care for women, children and adolescents.