Juan Bautista
Carbó Vázquez
Brother of the Hospitaller Order of Saint John of God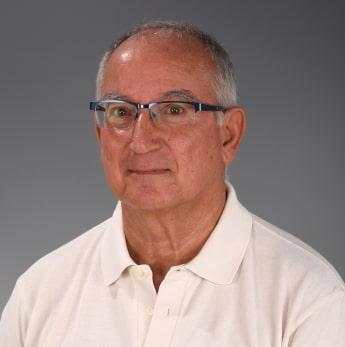 Expert in
Nursing and mental health
Languages
Spanish, Catalan and French
Member of the Management Committee of the SJD Barcelona Children's Hospital and Superior of the Community of the center.
President of the Nostra Senyora dels Àngels Foundation, a tutelary foundation for the elderly, since 2018 and a member of the board of the Byt Al-Thaqafa Foundation since 2003. Director of the Información y Noticias magazine.
He has a degree in Nursing from the Universidad Nacional de Educación a Distancia and completed his specialization in mental health at the EUI Sant Joan de Déu – Universitat de Barcelona. He also has training in spiritual on-going support.
Throughout his professional career he has experience as a teacher of postulants and novices, and has been director of nursing, general delegate of the Hospitaller Order of Saint John of God in Africa, as well as superior of the communities of the Order of Murcia, Sant Vicenç dels Horts, Serveis Socials Barcelona and director of the Jesús Abandonado Foundation of Murcia, among other positions.   In his religious life, he made his postulancy in Sant Boi de Llobregat and his novitiate in Valladolid. Later he made his first taking of vows in Carabanchel and the solemn taking of vows in Sant Vicenç dels Horts.
How to request a treatment in SJD Barcelona Children's Hospital
Our hospital is dedicated to comprehensive care for women, children and adolescents.