Maria Carmen
Roqueta Alcaraz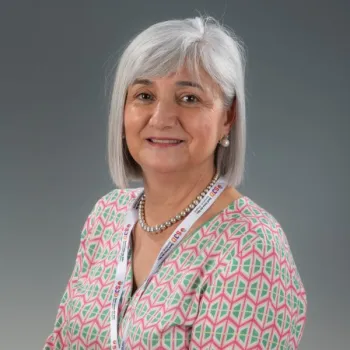 Expert in
Anaesthesia in airway pathology, difficult airway, thoracic surgery, general and oncologic surgery
You will find me at
Languages
English, Spanish, Catalan, French
Trained in anaesthesia, resuscitation and pain therapy at Hospital de Bellvitge. Paediatric anaesthesiologist at SJD Barcelona Children's Hospital Barcelona since 1993. My current activity at the centre is the coordination of the paediatric surgical area. From a healthcare point of view, I am mainly dedicated to anaesthesia in airway pathology, thoracic pathology and general surgery in paediatrics.
My daily work is a commitment of dedication and love for children since the first day I started working in this hospital. My daily work is the result of my knowledge, my experience and my dedication to our little patients.
How to request a treatment in SJD Barcelona Children's Hospital
Our hospital is dedicated to comprehensive care for women, children and adolescents.