María Esther
Ochoa Moreno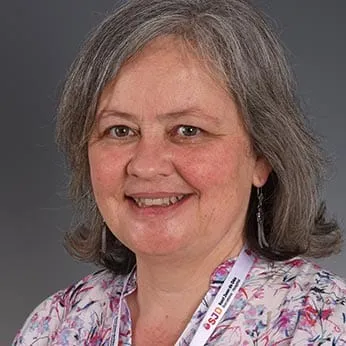 Expert in
Learning Disabilities and Re-education.
You will find me at
Languages
Spanish and Catalan
I have experience as a teacher in primary and secondary schools, ordinary classrooms and special education. I have taken teacher training courses and workshops and I have worked as a member of psycho-educational teams in the school environment. I currently work in the School Learning Disorders Unit (UTAE) at SJD Barcelona Children's Hospital, focusing on re-education.
Training
Graduate in Therapeutic Teaching. University of Barcelona, 1991.
Diploma in Teaching, specialising in Special Education. University of Barcelona, 1988.
Teaching
Consultant in the Practicum for the Master's on Learning Difficulties and Language Disorders at the Open University of Catalonia.
How to request a treatment in SJD Barcelona Children's Hospital
Our hospital is dedicated to comprehensive care for women, children and adolescents.