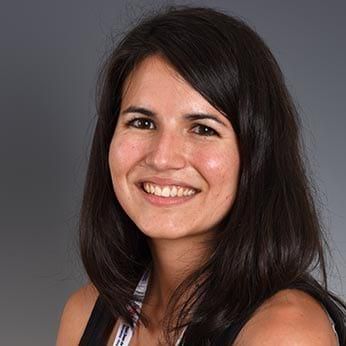 You will find me at
Languages
Spanish, Catalan and English
I graduated in Biology in the University of Girona and specialised with a Master's Degree in Rare Diseases at the Pablo de Olavide University in Seville. I think that divided we are weak, but together we are invincible. 
Training
Master's Degree in Current Knowledge of Rare Diseases, Andalusian Centre for Developmental Biology. Pablo de Olavide University (Seville), 2016.
Postgraduate in Medical Genetics. University of Valencia, 2015.
Bachelor's Degree in Health Biology. Faculty of Sciences, University of Girona, 2009 - 2013.  
Scientific activity
Support for the compilation of the "Mapa de las Enfermedades Raras de España" (MAPER) [Map of Rare Diseases in Spain]. CIBERER, 2016.
How to request a treatment in SJD Barcelona Children's Hospital
Our hospital is dedicated to comprehensive care for women, children and adolescents.