Mercedes
Molina Carbonell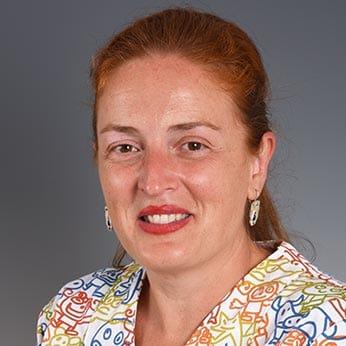 Expert in
Training in non-invasive ventilation
Languages
Spanish, Catalan, English
I started my professional career in the field of paediatrics 21 years ago. My first years were spent in Neonatology, Maternity, different inpatient units and in Paediatric Intensive Care. Subsequently, my career has been spent in paediatric inpatient care, where I have collaborated in the development of various procedures, registers, training sessions and learning bites for the 5 Minutes nurse training programme, aimed at the care of different paediatric respiratory diseases. I like to enjoy life. 
Training
Diploma in Nursing University School of Nursing (EUI) Vall D'Hebrón (Autonomous University of Barcelona), 1995.
Paediatric Nursing specialist, 2015
Scientific activity
Research group: "Application of the patient- and-family focused care model in children admitted with a diagnosis of acute bronchospasm. A commitment to hospital efficiency".
Teaching
Lecturer-trainer on the Master's in Paediatric Nursing and Nursing Degree.
Lecturer-trainer responsible for training nursing residents at SJD Barcelona Children's Hospital.
How to request a treatment in SJD Barcelona Children's Hospital
Our hospital is dedicated to comprehensive care for women, children and adolescents.