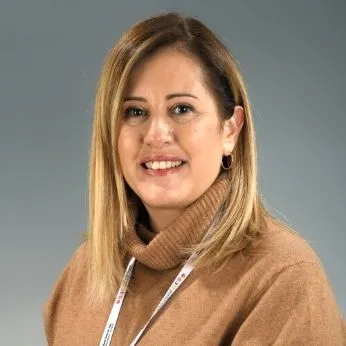 Expert in
Health education in thrombosis and hemostasis
You will find me at
Languages
Spanish and Catalan
I have been working as a nurse at SJD Barcelona Children's Hospital since 2012. In 2016 my professional career focused on the care of the pediatric patient with hematological pathology. After four years in the Hematopoietic Progenitor Transplant Unit (TPH) in 2020 I join the Thrombosis and Hemostasis Unit as a management nurse.
Training
Master in Hematopoietic Transplant. ADEIT. Universitat de València, 2019.
Master in Oncology Nursing. Institut de Formació Contínua- IL3. Universitat de Barcelona, 2017.
Master in Nursing Care for Children and Adolescents. Escola Universitària d'Infermeria Sant Joan de Déu, 2014.
Graduate in Nursing. Universidad de León, 2012.
Diploma in Nursing. Facultat de Ciències de la Salut Blanquerna. Universitat Ramon Llull, 2011.
How to request a treatment in SJD Barcelona Children's Hospital
Our hospital is dedicated to comprehensive care for women, children and adolescents.