Patricia
Montealegre Delgado
Director of International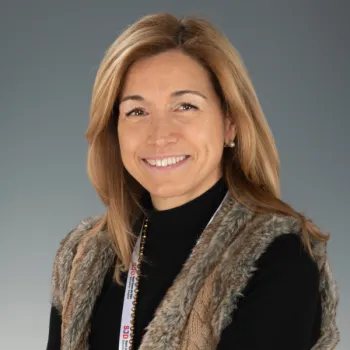 Expert in
Management of Integrated Health Services
Languages
English, Spanish, Catalan
Graduated in Medicine and Surgery in 1994, I obtained my research qualification in 1995 and, after a few years of clinical practice as a family doctor, I turned my attention to healthcare management by studying for a Master's degree in Integrated Health Services Management at ESADE Business School in 2002-2003.
Before joining the SJD Barcelona Children's Hospital, I worked as a medical director in various health insurance companies and private health centres, promoting accreditation and certification projects to improve quality, as well as being responsible for the management and organisation of the services I led.
In addition, I collaborated in consultancy in marketing functions for European projects.
I joined the Hospital in 2020 as Director of the International Patient Department where I have focused on the standardisation of operational procedures and the experience of international patients, with the aim of optimising the management processes of requests for assistance and the arrival process of international patients. During this time, I have contributed, together with the management's promotion and development team, to the further development of the international project through communication with governmental and insurance entities.
In my current position, my objective is to collaborate in the scientific positioning of the centre on an international level and to ensure that not only our medical knowledge, but also the way in which we treat and welcome our patients and their families, reaches wherever it is needed.
How to request a treatment in SJD Barcelona Children's Hospital
Our hospital is dedicated to comprehensive care for women, children and adolescents.