Pilar
Rovira Martí
Orthopaedic surgeon and pediatric traumatologist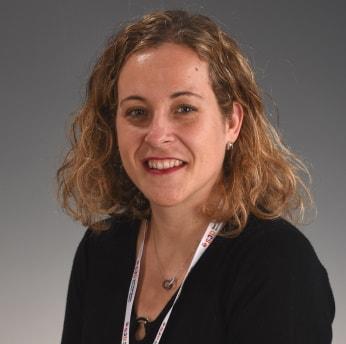 Expert in
Bone dysplasias, angular and rotational deformities, lower limb lengthening, reconstructive pathology and congenital deformities of the lower limb.
You will find me at
Languages
English, Spanish, Catalan, French
Training
Advanced training programme in Pediatric Orthopedics, Sociedad Española de Ortopedia Pediátrica (SEOP), 2018–2020.
5th EPOS-EFFORT BAT Instructional Course Trilogy, Vienna (Austria).
Handling of experimental animals, Universitat Rovira i Virgili, 2013.
PhD programme: Vascular diseases and metabolism disorders, Universitat Rovira i Virgili, 2009.
Specialisation in Orthopedic Surgery and Traumatology, Hospital Joan XXIII, 2006–2011.
Bachelor's degree in Medicine, Universitat Rovira i Virgili, 1999.
Scientific activity
Sub-investigator in BIOMARIN 111-301. Randomized, Double-Blind, Placebo-Controlled, Multicenter Study to Evaluate the Efficacy and Safety of BMN 111 in Children with Achondroplasia.
Sub-investigator in BIOMARIN 111-901. SUB-INVESTIGATOR. A Multicenter, Multinational, Clinical Assessment Study for Pediatric Patients with Achondroplasia.
Real-time elastography study in musculoskeletal conditions in mucopolysaccharidoses.
How to request a treatment in SJD Barcelona Children's Hospital
Our hospital is dedicated to comprehensive care for women, children and adolescents.