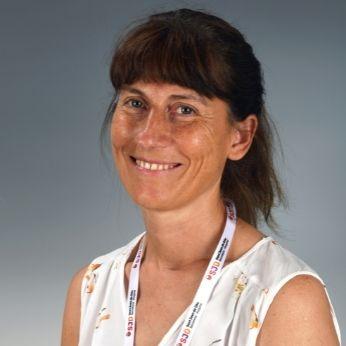 Expert in
Neurodevelopmental disorders and Autism Spectrum Disorders (ASD).
You will find me at
Languages
Spanish and Catalan
As an expert in clinical child-adolescent psychology, I work in the School Learning Disorders Unit (UTAE) and in child-adolescent early care and development centres. My work focuses on diagnosis and intervention with children and young people within neurodevelopmental disorders and Autism Spectrum Disorders, always putting them at the centre with the vision that they are the most important resource in the world and the best hope for the future.
Training
Course: Autism and other social cognitive development disorders. Cidep Group, 2020.
Accreditation in ADOS-2, March 2017. Hospital Universitari Mútua Terrassa.
Accreditation in ADI-R, February 2017. Hospital Universitari Mútua Terrassa.
Early Start Denver Model: Certificate of Completion in the ESDM Introduction Course. April 2015.
Course Intervention in learning difficulties: dyslexia, dyslexia, ADHD and TANV. Adana. March, 2015.
Master's Degree in Health: Child-Adolescent Psychology, AEPCCC, June 2014. Internship at the Institut Universitari Dexeus, Department of Paediatrics. 
How to request a treatment in SJD Barcelona Children's Hospital
Our hospital is dedicated to comprehensive care for women, children and adolescents.