Víctor
Vila Miravet
Paediatrician specialist in Gastroenterology, Hepatology and Nutrition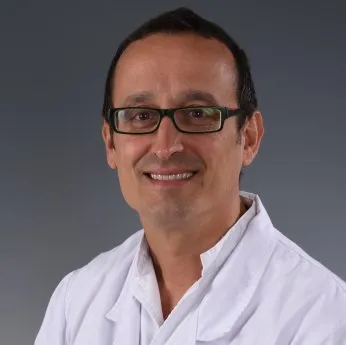 Expert in
Performance of complementary techniques in gastroenterology: peroral intestinal biopsy, hydrogen test, oesophageal pH-metry, anorectal manometry, oesophageal manometry, diagnostic and therapeutic digestive endoscopy.
You will find me at
Training
Specialist degree in Paediatric Medicine, 1999.
Degree in Medicine and Surgery. University of Barcelona, 1994.
Intern Student of the Emergency Service. Barcelona Clinical Hospital, 1992 - 1993. 
How to request a treatment in SJD Barcelona Children's Hospital
Our hospital is dedicated to comprehensive care for women, children and adolescents.