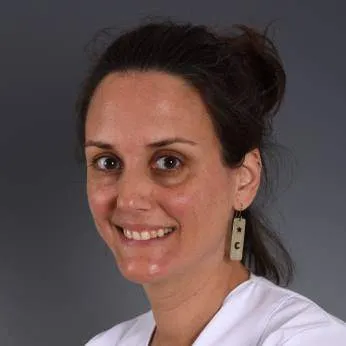 Expert in
Hospitalisation and critical paediatric and neonatal transport (Ambulance Service). Apparently fatal episodes, infant apnoea, sudden infant death
You will find me at
Languages
English, Spanish, Catalan
I have been at the SJD Barcelona Children's Hospital since 2005, initially as a resident and from 2009 to 2011 as head of residents. I have worked in paediatric and neonatal critical transport and as an attending physician on the admissions ward since 2009. From 2009 to 2013 I also worked as a continuing care physician in the Neonatology Department of our centre. My motto is "children first".
Training
Bachelor's Degree in Medicine, Faculty of Medicine. University of Barcelona, 2004.
International experience
Volunteer paediatrician at the Saint John of God Hospital in Mabesseneh. Lunsar, Sierra Leone, 2006.
Scientific activity
Researcher for the Infectious and Immune Diseases in Tuberculosis Group. From 2014 to present.
How to request a treatment in SJD Barcelona Children's Hospital
Our hospital is dedicated to comprehensive care for women, children and adolescents.