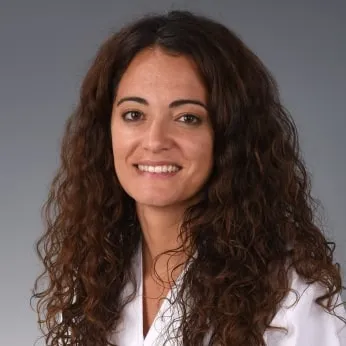 Expert in
Strabismus and amblyopia
You will find me at
Languages
English, Spanish, Catalan
During my career, I've always focused on improving as a professional and acquiring skills in different fields of optometry. In recent years I have specialised in child optometry, binocular vision and in the field of low vision. I am currently actively working on research into amblyopia (lazy eye).
Training
PhD student in Optical Engineering at the Universitat Politècnica de Catalunya in the Department of Optics and Optometry, current.
University Expert in eye and visual care in developing countries. Universitat de València (ADEIT), 2019.
Official Master's Degree in Optometry and Vision Sciences. Terrassa Faculty of Optics and Optometry (UPC), 2013.
Graduate of Optics and Optometry. Terrassa Faculty of Optics and Optometry (UPC), 2007.
International experience
Pediatric Optometry training to optometrists and ophthalmologists resident in Maputo Central Hospital and Hospital General José Macamo in Mozambique, Ocularis NGO 2012 - current.
Tutor of introductory courses in IT and IPad / IPhone devices for blind and visually impaired people at Vision North Somerset, Weston-Super-Mare (United Kingdom), 2014.
Scientific activity
Principal investigator of the study: "Determination of the different visual and physiological parameters that affect the diagnosis and treatment of amblyopia", in progress.
Optometrist collaborating in the study: "A two part seamless, open-label, multicenter study to investigate the safety, tolerability, pharmacokinetics, pharmacodynamics and efficacy of RO7034067 in infants with type 1 spinal muscular atrophy" (FIREFISH), in progress.
"Amblyopia in the context of Optic Nerve Drusen Vs Papilledema". Presented a poster at the conference "OptoMeeting: Paediatric optometry: Challenge and Solutions", Valladolid, 2019.
"Eye Care at the European Refugee Camps". Oral communication at the 36th World Ophthalmology Congress (WOC) of the International Council of Ophthalmology, Barcelona, 2018.
"Nanophthalmos. About a case". Poster presentation at the 25th International Congress of Optometry, Contactology and Ophthalmic Optics, Madrid, 2018.
"Pediatric optometry workshop" Presentation of workshops at the 12th Congress of the Société Africaine Francophone d'Ophtalmologie, Dakar, 2017.
Teaching
Collaborator in the creation of the postgraduate programme of Pediatric Optometry for the University of Lúrio in Mozambique through the NGO Ocularis, 2019.
Collaborator in the creation of the Pediatric Ophthalmology university diploma programme for the Cheikh Anta DIOP University in Dakar through the NGO Ocularis, 2018.
How to request a treatment in SJD Barcelona Children's Hospital
Our hospital is dedicated to comprehensive care for women, children and adolescents.