Carmen
García de Vicuña Muñoz de la Nava
Pediatric ophthalmologist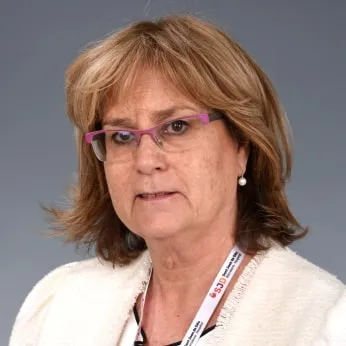 Expert in
Pediatric Uveitis and Estrabology
You will find me at
Languages
Spanish, catalan and french
Scientific activity
Proven research experiences in the Surgery PhD process dated 28/10/2009. Biological profile and clinical factors in the development and severity of uveitis associated with Juvenile Idiopathic Arthritis (JIA).
Member of the scientific committee of the Grupo Español Multicéntrico de la Uveítis (GEMU), 2009. 
Member of the Sociedad Española de Reumatología Pediátrica, 2009.
Member of the Multinational Interdisciplinary Working Group for Uveitis in Childhood (MIWGUC), 2013.
How to request a treatment in SJD Barcelona Children's Hospital
Our hospital is dedicated to comprehensive care for women, children and adolescents.