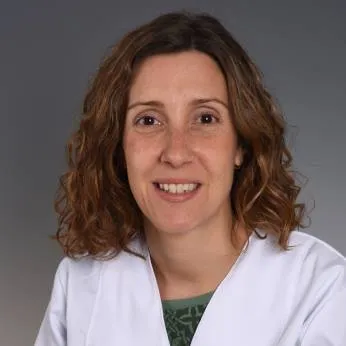 Expert in
Early care of neurodevelopmental disorders
You will find me at
Languages
English, Spanish and Catalan
Since 2004, I have been working as a clinical psychologist specialising in early childhood neurodevelopmental disorders, carrying out evaluation, diagnosis and treatment tasks. In addition, I have specialist training in the field of ADHD and autism spectrum disorders. I worked as an associate lecturer on the master's in child and youth psychology during the 2017/2018 academic year at the Universitat Oberta de Catalunya. Clinical practice, teaching and research are therefore three areas of interest in which I would like to develop further professionally.
Training
Refresher course in the epidemiology and aetiology of autism. Early intervention in autism in Europe: evidence-based programmes. Supervised by Amaia Hervás. Menéndez Pelayo International University Consortium of Barcelona (CUIMPB) - Ernest Lluch Centre, June 2016.
Seventeenth AETAPI International Congress. Spanish Association of Autism Professionals (AETAPI), Barcelona, November 2014.
Fourth symposium for professionals on emotional dysregulation in ADHD and its co-morbidities. Adana Foundation, Barcelona, December 2013.
Fundamentals of the TEACCH method course. University of North Carolina and Foundation for Early Autism Intervention (FIPA), Barcelona, February 2008.
Master's in early care and family. Blanquerna Faculty of Psychology. Universitat Ramón Llull, 2005.
Bachelor's degree in psychology. Universitat de Barcelona, 2003.
Scientific activity
Study of patients with congenital disorders of glycosylation (CDG) through application of psychological evaluation tests, SJD Barcelona Children's Hospital.
Collaboration with the Spanish Association of Mucopolysaccharidosis and Related Syndromes (MPS). Application of the Vineland Adaptive Scale, SJD Barcelona Children's Hospital.
How to request a treatment in SJD Barcelona Children's Hospital
Our hospital is dedicated to comprehensive care for women, children and adolescents.