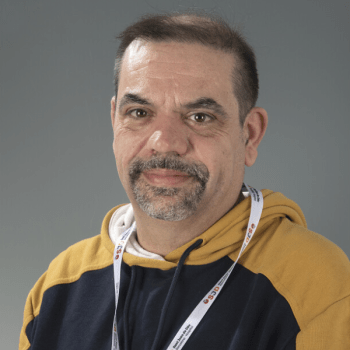 You'll enjoy sports so much more if you know your biomechanics.
With 10-plus years of experience in podiatry, I'm a specialist in the design, development and adaptation of orthoses, prostheses and orthotics for athletes, like dynamic sports insoles. I teach at Escuela Ramón y Cajal in Barcelona. Degree in Podiatry from the Universitat de Barcelona.
Podiatrist at Podología Martín Rueda since 2012.
Professor of Sports Podiatry for the Master's Degree in Sports Podiatry at Universitat Barcelona, 2008 - 2012.
Podología Daniel Zurita Pichel office since 2008.
Teaching
Professor of Orthopodology: Escola Ramón y Cajal de Barcelona since 2008.
Professor of the course on Sports Podiatry: Postgraduate course in Sports Podiatry at the Universitat de Barcelona since 2008.
Professor for biomechanics internships: Tecnocampus, 2018.
How to request a treatment in SJD Barcelona Children's Hospital
Our hospital is dedicated to comprehensive care for women, children and adolescents.