Eva
Ferrer Vidal-Barraquer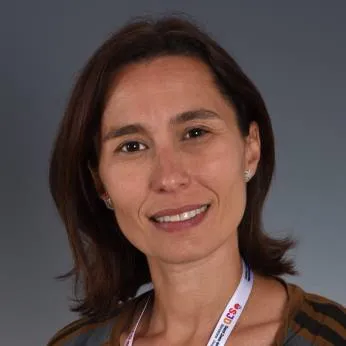 Expert in
Physical Education and Sports Medicine
You will find me at
Languages
English, Spanish, Catalan
I understand and advocate for a medicine in which physical activity is a therapeutic and preventive tool; an active lifestyle promotes health and wellbeing. That is why my work at the SJD Barcelona Children's Hospital is to seek synergies and help in those cases that require care support related to physical activity and sport. 
On a professional level, I work with amateur and professional athletes, in the latter case linked to the women's football team of FC Barcelona. My areas of interest are the promotion of health in the population and specifically in women. Women and sport, a really interesting binomial that we do not always have enough information to apply in the different stages of life that women go through throughout our lives.
I am currently doing my PhD on Football and Women's Health. I am collaborating with the Universitat Blanquerna-Ramón Llull as a teacher.
Training
FIDIAS Certification of Training during pregnancy and postpartum, 2005.
Sports Nutrition and Hydration Course, Federación Española de Medicina del Deporte (FEMEDE), online modality, 2013 - 2014.
Specialist in Sports Medicine at the Universitat de Barcelona and the Centre d'Alt Rendiment (CAR) of Sant Cugat del Vallès, 2000 - 2003.
Bachelor's degree in Medicine and Surgery, Faculty of Medicine. Universitat de Barcelona, 1991.
Professional activity
Member of the committee of women's health experts at UEFA, 2022 - present.
Physician responsible for women's football at F.C. Barcelona, 2018 - 2022.
Founder and director of El Deporte en Femenino (women's sport), 2013 - present.
How to request a treatment in SJD Barcelona Children's Hospital
Our hospital is dedicated to comprehensive care for women, children and adolescents.