Ferran
Torner Rubies
Orthopaedic surgeon and paediatric traumatologist
Director of the Tumours, Infections, Dysplasias and Enlargement Unit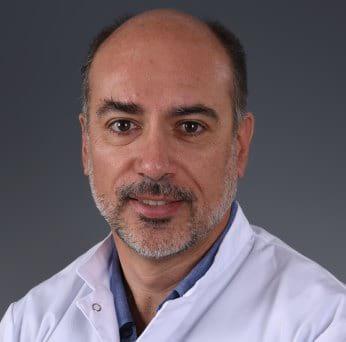 Expert in
Musculoskeletal tumours and Oncological Surgery. Limb reconstruction surgery. Osteoarticular infections. Brittle bone disease. Multiple trauma and severe fractures. Down's syndrome
You will find me at
Languages
Spanish, Catalan, English and French
Training
PhD University of Barcelona, 2016.
Certificate of Medical Specialist in Traumatology and Orthopaedic Surgery, through Resident Medical Internship Training, 2002.
Degree in Medicine and Surgery. Autonomous University of Barcelona, 1995.
International experience
Placement in the oncological hospital, St. Jude Children's Research Hospital, Memphis (USA),  2007 - 2008. Specialisation in Reconstructive Oncological Surgery and limb salvage.
Teaching
Associated medical lecturer in Orthopaedic Surgery and Traumatology at the University of Barcelona (Surgery Department) since 2013. 
Director of and lecturer in the degree subject "The musculoskeletal system in growth". University of Barcelona.
How to request a treatment in SJD Barcelona Children's Hospital
Our hospital is dedicated to comprehensive care for women, children and adolescents.