Francisco
Villar Cabeza
Infant and child psychologist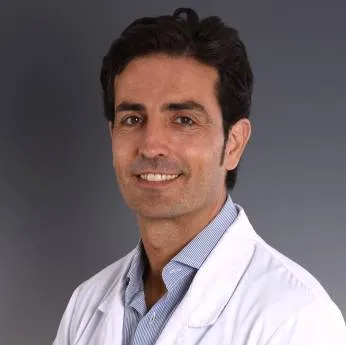 Expert in
Clinical psychology. Suicidal behaviour in adolescence.
You will find me at
Languages
Spanish, Catalan and English
I received a degree in Psychology from the University of Barcelona in 2008, before specialising in Clinical Psychology at the Hospital Universitari Vall d'Hebron Barcelona (2008 – 2011). I received a Doctorate in Psychology from the Autonomous University of Barcelona (2018), with my PhD focusing on suicidal behaviour in minors, which is the field in which I currently specialise. I undertook specific training in family therapy at the Roberto Clemente Family Guidance Center in New York. In 2012 I started to work as a specialist doctor in acute hospitalisations, crisis outpatient treatment and external consultations in the SJD Barcelona Children's Hospital's Psychiatry and Psychology Department.
Since 2013 I have been part of the group of sponsors of the suicidal behaviour in minors care programme at the Hospital, a programme that I currently coordinate. Since the implementation of this protocol, various lines of research have opened up in the field of suicidal behaviour in minors, with the results being shared in articles, symposiums, oral presentations and posters in national and international congresses, as well as featuring in the media. In the area of prevention, I am also part of the specialist advisory group for suicide prevention of the "Mental Health and Addictions Master Plan" of the Department of Health of Catalonia.
Scientific activity
Principal investigator in the suicidal behaviour in adolescence research group of the Sant Joan de Déu Research Institute.
Villar, F., Castellano-Tejedor, C., Verge, M., Sánchez, B., & Blasco-Blasco, T. (2018). Predictors of suicide behavior relapse in pediatric population. The Spanish Journal of Psychology, 21. e6. Doi:10.1017/sjp.2018.7
Villar-Cabeza F, Esnaola-Letemendia E, Blasco-Blasco T, Prieto-Toribio T, Vergé-Muñoz M, Vila-Grifoll M, Sánchez-Fernández B, Castellano-Tejedor C (2018). Análisis dimensional de la personalidad del adolescente con conducta suicida (Dimensional analysis of the personality of the adolescent with suicidal behaviour). Actas Españolas de Psiquiatría, 46, 104-111.
Villar, F., Castellano, C., Sánchez, B., Verge, M. & Blasco, T. (2017). Perfiles psicológicos del adolescente con conducta suicida (Psychological profiles of the adolescent with suicidal behaviour). Revista de Psiquiatría Infanto-Juvenil, 1, 7–18.
Picouto MD; Villar-Cabeza F; Braquehais MD. (2015). The role of serotonin in adolescent suicide: theoretical, methodological, and clinical concerns. International journal of adolescent medicine and health. 27 - 2, pp. 129 -133. ISSN 03340139.
Margarit-Soler A; Martínez-Sanchez L; Martinez-Monseny T; Trenchs-Sainz de la Maza V; Picouto MD; Villar-Cabeza F; Luaces-Cubells C. (2016), Características epidemiológicas de las tentativas de suicidio en adolescentes atendidos en Urgencias (Epidemiological characteristics of suicide attempts in adolescents treated in Accident and Emergency Departments). ANALES DE PEDIATRIA. 85 - 1, pp. 13 - 17. (Spain): Elsevier. ISSN 03024342.
Matalí JL; Serrano E; Pardo M; Villar Cabeza F; San L (2014). Social Isolation and the "Sheltered" Profile in Adolescents with Internet Addiction. Journal of Child and Adolescent Behaviour. 2, pp. 139. 05/05/2014. ISSN 23754494 DOI:10.4172/jcalb.1000139.
Teaching
Co-supervisor of PhDs at the Autonomous University of Barcelona since 2018.
Training of resident doctors since 2013.
Tutor of Master's courses at the University of Barcelona since 2013.
Articles and press appearances
How to request a treatment in SJD Barcelona Children's Hospital
Our hospital is dedicated to comprehensive care for women, children and adolescents.