Marcelo Adrián
Andrade Vigo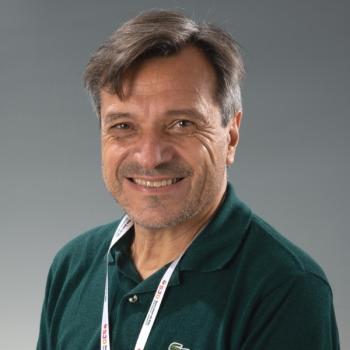 Expert in
Outpatient Paediatrics and Neurodevelopment
You will find me at
Languages
English, Spanish
After finishing my degree in Medicine, I completed my pediatric residency at the Juan P. Garrahan National Pediatric Hospital in Buenos Aires, Argentina. At the end of my residency, I was head of residents for a year at the same hospital, a period in which I took part in the coordination of the academic and organisational activities of the Pediatrics residency programme.
To continue my training, I decided to specialise in General Outpatient Pediatrics at the Children's Hospital of Pittsburgh at the University of Pittsburgh, in the United States. There I performed patient care, teaching and scientific functions. In that hospital, I also had the opportunity to train in aspects related to the neurodevelopment of children and adolescents, and for a long time I have tried to apply all the tools I have learned in my daily work to provide a comprehensive clinical approach, in order to improve the functionality of my patients in the different areas of daily life. For years I also trained in clinical diagnosis and in the follow-up of patients suffering from rare diseases.
My greatest challenge is to collaborate so that the children and adolescents I serve can develop their maximum potential, so that as adults they have the fullest possible life, live happily and work within their possibilities towards the development of a better world.
How to request a treatment in SJD Barcelona Children's Hospital
Our hospital is dedicated to comprehensive care for women, children and adolescents.