María Asunción
Vicente Villa
Pediatric dermatologist
Head of the Epidermiolysis Ampoulosa or Butterfly Skin Unit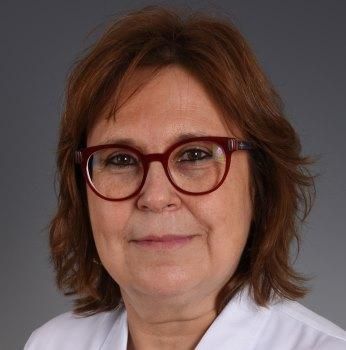 Expert in
Pediatric psoriasis. Atopic dermatitis. Naevus. Acne. Angiomas. Rare hereditary diseases with cutaneous manifestations. Epidermolysis bullosa
You will find me at
Languages
Spanish, Catalan and English
"I like meeting with my friends".
Training
Resident physician and medical intern specialising in Surgical and Medical Dermatology and Venereology at the Dermatology department of Hospital Clínic de Barcelona, University of Barcelona, 1997
Degree in Medicine and Surgery. University of Barcelona (UB), 1986.
Attended national and international courses and conferences on Dermatology.
Scientific activity
Consolidated research groups – Inherited epidermolysis bullosa, Melanocytic naevi, neurocutaneous disorders.
Non-consolidated research groups – Pediatric psoriasis.
Clinical trials on psoriasis, atopic dermatitis, infantile angioma and acne as principal investigator and co-investigator.
Teaching
Tutor of resident interns in the training of Pediatric Dermatology.
How to request a treatment in SJD Barcelona Children's Hospital
Our hospital is dedicated to comprehensive care for women, children and adolescents.