María Elena
Muñoz Fernández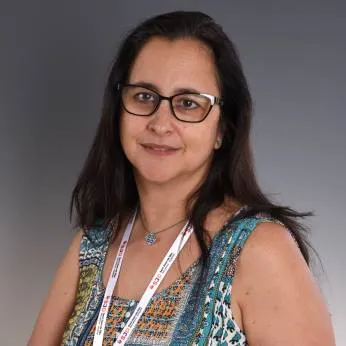 Expert in
Fetal and Neonatal Surgery. Emergency Surgical Pathology
You will find me at
Resident Medical Internship training in Paediatric Surgery at this centre (January 1993 - December 1998). Since then, she has been affiliated with the Paediatric Surgery Department as a specialist. Currently she is level B on the professional scale. Special previous dedication to Plastic and Maxillofacial Surgery, currently to Fetal and Neonatal Surgery. Secretary of the Hospital's Infectious Diseases Committee. Coordinator for Paediatric Surgery Emergencies. 
Training
Specialty in Paediatric Surgery, SJD Barcelona Children's Hospital, 1997.
Degree in Medicine and Surgery. Autonomous University of Madrid, 1986.
How to request a treatment in SJD Barcelona Children's Hospital
Our hospital is dedicated to comprehensive care for women, children and adolescents.