Pol
Solana Comas
Physical preparation expert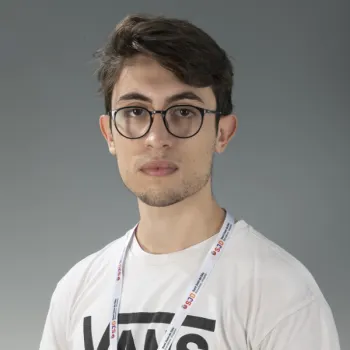 Physical activity is a tool that we can all use to prepare ourselves both physically and mentally to carry out our daily activities.
Physical activity has an effect on many different areas at once: mental health; preventing cardiovascular and musculotendinous disease; reinforcing the musculoskeletal system, etc. Few tools have such a wide range of use in healthcare.
That is why promoting an active, healthy lifestyle through physical exercise is so important to me. Our lifestyle defines us, so a healthy amount of physical activity ought to be one of the key pillars in society in general and also for people on an individual basis, and always adapted to the needs of the person.
My role at the SJD Barcelona Children's Hospital is to prescribe and schedule health-promoting physical activity and teach how to practice it correctly, adapting to each individual person, as well as strengthening and reconditioning their muscles for sport or daily exercise.
Education
Specialisation in exercise and health at the INEFC and the University of Barcelona.
Exercise and Sport Science at the University of Vic-Central de Catalunya.
Professional activity
Physical preparation expert and health educator at the CAP – San Andreu, 2022.
Physical preparation expert at Aqua Salut – Moncada, 2021.
Physical preparation expert at the La Teixonera Civic Centre, 2020.
How to request a treatment in SJD Barcelona Children's Hospital
Our hospital is dedicated to comprehensive care for women, children and adolescents.