Ruben
Díaz Naderi
Paediatric endocrinologist
Deputy CEO for International Affairs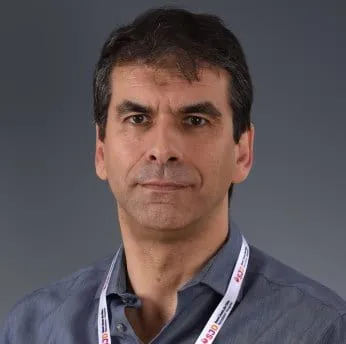 Degree in Quantum Chemistry at Duke University in North Carolina (USA). He has undertaken doctoral courses in Cell Biology at Washington University, St. Louis (USA), where he collaborated in various publications on intracellular vesicular transport with Dr. James Rothman, winner of the Nobel Prize for Medicine in 2013. In the same university, he obtained a PhD in Biology and a degree in Medicine in 1992. Then he moved to the Boston Children's Hospital to train in the medical specialty of Paediatrics, with a sub-specialisation in Paediatric Endocrinology, where he stayed on as a member of the Faculty of Harvard Medical School in the Boston Children's Hospital, from 1995 to 2005. In September 2005, he took up the post of head of the Paediatric Endocrinology Section at SJD Barcelona Children's Hospital, where he held the post of Medical Director from 2008 until 2014, in which year he took up the post of Teaching Director. Along with a team of parents of patients affected with type 1 diabetes and members of the Hospital's Diabetes unit, he led the Centre's initiative for the Sant Joan de Déu Centre of Innovation for Juvenile Diabetes (CIDI).
How to request a treatment in SJD Barcelona Children's Hospital
Our hospital is dedicated to comprehensive care for women, children and adolescents.