In the  SJD Barcelona Children's Hospital we diagnose and treat endocrine system abnormalities: hormonal, glandular and metabolic disorders.
We have a team of specialists with extensive experience in hormonal, glandular and metabolic disorders. 
We conduct around 13,000 visits a year; 52 visits a day. The most common reasons for consultation are diabetes mellitus, short stature, sexual development disorders, goitre and obesity.
As an essential element, we focus on treating patients in the family setting.
Why SJD Barcelona Children's Hospital?
Un atención integral de la familia y el paciente
In the treatment of type 1 diabetes, we have designed and apply structured education programmes designed for different age groups and situations, such as the start of the disease, adolescence, treatment with an insulin pump, etc. with the aim of reducing the impact of the diagnosis and giving patients and families an active role in their care. Endocrinologists, nutritionists, psychologists and nurses specialising in therapeutic education in diabetes are all involved in these education programmes.
Our capacity for innovation
We treat obesity through an innovative programme called PrevenGo, through which we help obese children and adolescents create their own strategy to change their habits. There is a health motivator to support them, and they share their goals and results with other children.
We use telemedicine in our daily practice.
Extensive scientific activities
We take part in a large number of national and international scientific studies.
Specialities and services
The Centre for Innovation in Childhood Diabetes (CIDI) is one of the first in Europe dedicated to tackling type 1 diabetes mellitus through a holistic, three-pronged approach: deepening scientific knowledge of childhood diabetes; improving patient care; raising awareness in society.
Our hospital has been accredited as an international reference center in diabetes through the SWEET program, a recognition that our center has had since 2014, in which a generalized improvement in our indicators has also been recognized. We are the only Spanish center with this certification.
We treat all types of disorders related to growth and pubertal development in children. We address these conditions by using a multidisciplinary approach, working with other departments at the Hospital.
Each case of childhood obesity requires a suitable and personalised approach. Achieving a healthy weight not only restores the child's health, but also helps to prevent many diseases in adulthood, such as hypertension, cardiovascular disease or diabetes.
At SJD Barcelona Children's Hospital, we treat obesity by taking a multidisciplinary approach that includes the entire family. We rely on a team of endocrine physicians, dietitians/nutritionists, nurses, social workers, psychologists and sports specialists.
Our specialised paediatric endocrine cancer clinic is a leading national centre. We take a coordinated multidisciplinary approach together with the Oncology, Neurosurgery and Paediatric Surgery departments. 
In the Endocrinology Department, we treat a large number of children and adolescents with rare diseases that affect the endocrine system. We often treat these patients in collaboration with other departments at the Hospital to approach the disease in a comprehensive manner. Our work on Prader–Willi Syndrome, which is caused by the absence of a region of chromosome 15, is significant and remarkable. 
Type 1 diabetes guide
We have an online portal with advice and resources about type 1 diabetes in children and young people to help patients and their families maintain good control of their illness.
Pathologies we treat
Sexual development disorders
Sexual differentiation disorders
Suprasellar pituitary adenomas (adenomas, craniopharyngioma, hamartomas)
Hereditary diseases that predispose to endocrine cancers
Rare diseases that affect the endocrine system
Treatments we offer
Coaching to change your habits
Follow-up of childhood cancer survivors
Our professionals
The basic commitment between professionals, patients and families is part of the treatment of endocrine system disorders.
Paediatric endocrinologist
Paediatric endocrinologist
Paediatric endocrinologist
Paediatric endocrinologist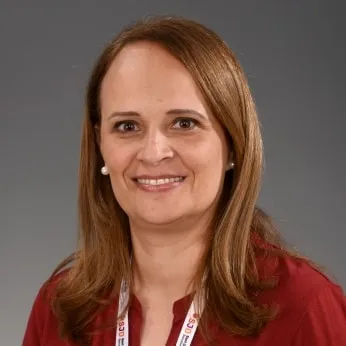 Paediatric endocrinologist
Paediatric endocrinologist
Paediatric endocrinologist
Paediatric endocrinologist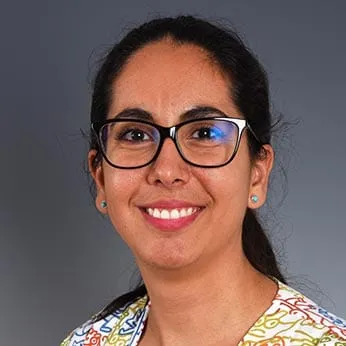 Research
The Endocrinology team has a major commitment to research in order to improve scientific knowledge which impacts our patients' health. Our research is carried out at the Sant Joan de Déu Research Institute (IRSJD).
Research coordinator: Dr. Lourdes Ibáñez Toda.
Particular lines of research
Intrauterine growth delay
Within the line of research on adult diseases of fetal origin, in which we are a leader. 
Ovarian hyperandrogenism
Obesity and metabolic syndrome
Diabetes 
Rare genetically-based neurological diseases
Results of this research between 2010 and 2015, we published 109 articles with a cumulative impact factor of 465.
Collaboration with other research groups 
Teaching
SJD Barcelona Children's Hospital is a university hospital affiliated with the University of Barcelona, and so we share our knowledge and train professionals to specialise in high-complexity medicine. 
Specialist training for resident physicians and medical interns (MIR)
We train specialist paediatricians to work in hospital and non-hospital settings.