The Paediatric Rheumatology Clinical Service of SJD Barcelona Children's Hospital is a national and international referral centre for the treatment of paediatric rheumatic diseases.
Offering the best treatments allows us to improve the quality of life of the children and adolescents who visit our hospital.
Created more than 25 years ago, our department currently has the largest Paediatric Rheumatology team in Spain. We care for more than 2,000 patients, of which more than 650 have Juvenile Idiopathic Arthritis (JIA). We perform more than 600 new assessments every year.
We believe in research-supported care, which is why we are participating in more than twenty clinical trials with new drugs to seek new treatments for our patients. At the same time, we are also developing our own research lines and collaborate in a network with the main national and international centres specialised in Paediatric Rheumatology. As a result of this collaboration, we have published high impact scientific articles.
Why SJD Barcelona Children's Hospital?
Our experience, the size of our team, our research lines and clinical trials, in which our Paediatric Rheumatology Service participates, allow us to comprehensively meet the needs of our patients and their families.
We offer multidisciplinary care
We lead a specialised care team in which different professionals work together. This ensures a coordinated response and minimises the number of hospital visits.
We have a transition unit
Our goal is to prepare adolescents to increase their autonomy in self-care and to live with the disease in adult life.
We are at the forefront of community-based care
We usually work in such way that patients and their families feel looked after and have direct communication channels with professionals. Appointments can be booked electronically through the online Patient Portal and we conduct consultations by phone.
We use technology for consultation and diagnosis
Performing our activities in a highly specialised paediatric hospital gives us access to the best tools. We have state-of-the-art diagnostic imaging equipment adapted to a paediatric setting.
We are committed to research
Research is fundamental for progress, which is why we are participating in more than 20 clinical trials and multiple research projects of our own or in collaboration with other premier national and international centres.
Specialities and services
Pathologies we treat
Idiopathic juvenile arthritis and other forms of inflammatory arthritis
Non-infectious chronic uveitis
Osteoporosis and osteogenesis imperfecta
Autoinflammatory diseases
Systemic lupus erythematosus
Localised and systemic scleroderma
Our professionals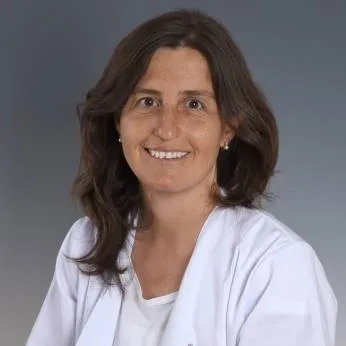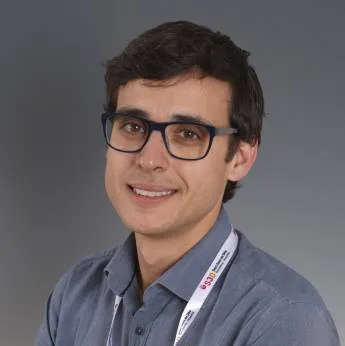 Nurse team
Palmira Santín Riba, Paediatric Rheumatology nurse.
Carolina Estepa Guillén, Clinical Trials nurse.
Elisenda Sans Tores, Clinical Trials nurse.
Research
The study group of diseases caused by Immune Dysregulation in Children (GRE 2014/SGR1531) of SJD Barcelona Children's Hospital has received recognition from the catalan agency Agència de Gestió d'Ajuts Universitaris i de Recerca (University and Research Grants Management Agency, AGAUR) as an emerging group. 
In the last 5 years we have published 48 articles in scientific journals. In addition, all members of the team actively participate in different scientific societies, such as the Sociedad Española de Reumatología Pediátrica (Spanish Society of Paediatric Rheumatology SERPE), of which Dr. Jordi Antón has been president from 2012 to 2019. We are also part of the Paediatric Rheumatology European Society (PRES), the Paediatric Rheumatology International Trials Organisation (PRINTO) and the International Society of Systemic Auto-Inflammatory Diseases (ISSAID).
Main lines of research and collaborative projects
Our Paediatric Rheumatology Service participates in the development and approval of new treatments (more than 20 active clinical trials) and collaborates in international research networks. At the same time, the clinical service participates in an extensive list of clinical trials and observational studies. It also develops its own research lines at the Sant Joan de Déu Research Institute (IRSJD), which include the following: 
Autoinflammatory diseases: study of new genes and mechanisms causing the disease, among others.
Juvenile Idiopathic Arthritis: new treatments, drug safety, infection prevention, biomarker study of response to treatment, etc.
Temporomandibular joint in juvenile idiopathic arthritis (JIA): optimisation of imaging and therapeutic techniques.
Uveitis associated with Juvenile Idiopathic Arthritis (JIA): research of new drugs, development of treatment algorithms and epidemiological studies.
Vasculitis: epidemiology and clinical characterisation of Kawasaki disease, cerebral vasculitis and other systemic vasculitis.
Bone metabolism (osteogenesis imperfecta, hypophosphatasia, osteoporosis): epidemiological studies and detection of new genes in osteogenesis imperfecta. Screening programme for hypophosphatasia and genetic study of patients. Study of assessment methods of bone quality in children.
Juvenile dermatomyositis: epidemiology and clinical characterisation, validation of assessment scores and study of prognostic factors at diagnosis.
Scleroderma: epidemiology and clinical characterisation; applicability of new treatments.
FAQ
What is pediatric rheumatology?
Paediatric rheumatology is the medical speciality dedicated to the diagnosis and treatment of inflammatory diseases of the musculoskeletal system and other autoimmune diseases in children or adolescents.
Are infantile rheumatic diseases different?
Paediatric rheumatic diseases are different from adult ones. Children are not small adults. They have their own characteristics in terms of symptoms, diagnosis, treatment and prognosis. Our patients are constantly growing and maturing, which means that their diseases must be addressed in a specific way.
What are the most common diseases in paediatric rheumatology?
The most common rheumatic disease in children is Juvenile Idiopathic Arthritis (JIA), but other diseases such as systemic lupus erythematosus, juvenile dermatomyositis or vasculitis, including Kawasaki disease, are also prevalent. We also treat children with autoinflammatory syndromes, such as PFAPA syndrome or other diseases characterised by recurrent fever. Bone diseases include osteoporosis and osteogenesis imperfecta.
When should you visit a paediatrician rheumatologist?
Joint pain and swelling are the main symptoms for which patients go to a specialist, but there are others. Some rheumatic diseases present some of the following symptoms:
Prolonged fever of unknown cause or recurrent febrile episodes.
Limited movement or deformity of the joints.
Repeated fractures.
Muscle weakness.
Repeated oral thrush.
Limp without a history of trauma.