Bone Marrow Transplantation
At the Bone Marrow Transplantation Unit of the SJD Barcelona Children's HospitaI we are specialists in bone marrow, umbilical cord blood or peripheral blood transplants in children.
In the Bone Marrow Transplantation Unit we attend to those children who, at some point in the treatment of their illness, require a bone marrow, umbilical cord blood or peripheral blood transplant. Bone marrow transplantation is a key treatment in curing many children who present:
Hematological and oncological illnesses
Genetic illnesses: immunodeficiencies, haemopathies and metabolopathies
When a patient requires a transplant, it is important for highly specialised professionals to analyse his/her case in detail. Our Unit is devoted exclusively to pediatric bone marrow transplants.
We perform all types of transplants:
Autologous transplants
Allogeneic transplants: from a related or unrelated donor, including haploidentical transplants.
We analyze what type of transplantation is indicated in each case
In order for a bone marrow transplantation to be successful, it is essential to determine who is the most suitable donor — the patient himself/herself, a relative or an unrelated donor — and which source it is the most suitable: peripheral blood, umbilical cord blood or bone marrow.
Why SJD Barcelona Children's Hospital?
High survival rates
Our survival rates are comparable to the highest ones recorded internationally.
Extensive experience at an international level
Our professionals have extensive experience in performing all types of transplants. Our main specialists have carried out more than 500 paediatric bone marrow transplantation.
Next generation facilities
We have all the latest means and technologies for carrying out the whole transplant process. We recently built 4 individual rooms with HEPA filters and positive pressure following the latest international safety standards.
"Bone Marrow Transplantation is a key for curing many children"
Services we offer
Individualised evaluation
Our specialists analyse the case in detail and determine the best source for extracting the hematopoietic progenitors: peripheral blood, umbilical cord or bone marrow.
Search for potential donors
We search for potential donors not only in the patient's setting, the patient him/herself or someone of him/her a family member, but also in an unrelated donor and in national and international banks.
Compatibility tests
We ensure compatibility between donor and patient through a number of specific tests.
Extraction and conservation
The hematopoietic progenitors are extracted, processed, prepared and conserved until the moment of the transplant in latest-generation facilities.
Performing the transplant
A team of professionals devoted exclusively to bone marrow transplants performs the procedure.
Post transplant follow-up
After the transplant, we monitor the patient until a full recovery has been made.
Indicators
Autologous transplants and transplants from a related donor survival rates
Transplants from an unrelated, haploidentical donor survival rates
Our professionals
"Bone Marrow Transplantation is a key for curing many children".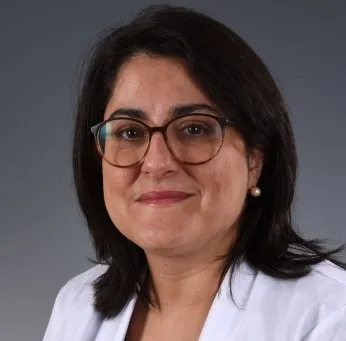 Complementary services which play a role in the Unit's clinical activity:
Blood and tissue bank
Immunology
Haematology
Biochemistry and Microbiology
Pathological Anatomy
Pharmacy
Image diagnosis
Infectious Diseases
Intensive Care
Cardiology
Pneumology
Gastroenterology and Nutrition
Dermatology
Ophthalmology