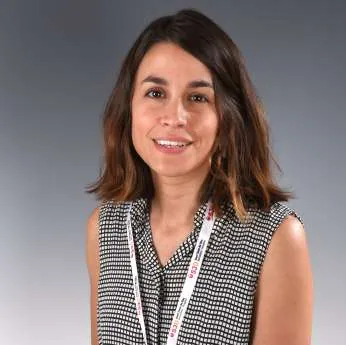 Expert in
Pervasive developmental disorder and Autism Spectrum Disorder (ASD)
You will find me at
Languages
Spanish, Catalan, English
As an expert in Child Psychology, I work in the School Learning Disorders Unit and in early child development and care centres. My main line of work is the management of Autism Spectrum Disorder (ASD). I actively participate in workshops to improve the schooling of children with pervasive developmental disorders.
Training
Master's Degree in Child and Adolescent Psychiatry and Psychology. Autonomous University of Barcelona, 2012 - 2014.
Training course and certification in Autism Diagnostic Observational Schedule (ADOS), 2015.
Bachelor's degree in Psychology. Ramon Llull Blanquerna University, 2007 - 2011.  
How to request a treatment in SJD Barcelona Children's Hospital
Our hospital is dedicated to comprehensive care for women, children and adolescents.