Carles
Blay Pueyo
Director of the Patients and Carers School of Health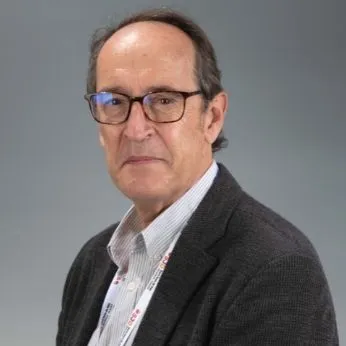 Expert in
Family medicine, chronicity, healthcare integration, medical education
Languages
English, Spanish, Catalan
He is a specialist in Family and Community Medicine (Universitat Autònoma de Barcelona, 1987), with a Diploma in Health (Escuela Nacional de Sanidad, 1987), a Master's degree in Palliative Care (Universitat de Barcelona, 2012) and a Doctorate in Health Sciences (Universitat de Vic-Universitat Central de Catalunya, 2017).
In the healthcare field, he has worked as a family doctor for INSALUD and the Institut Català de la Salut (1987-2021), specialising in the fields of rural medicine and care for learning disabilities.
He has combined clinical activity with other professional assignments, mainly in the academic and health policy sectors. He has been the project coordinator for the assessment of professional competence at the Institut d'Estudis de la Salut (1994 - 2004) and secretary of the Associació Catalana d'Educació Mèdica (2000-2004). Since 2012 he has been linked to the Universitat de Vic-Universitat Central de Catalunya, as deputy director of the Palliative Care Professorship (from 2012 to 2017) and as associate professor of the Faculty of Medicine, of which he was academic vice-dean until his incorporation at the SJD Barcelona Children's Hospital, as director of the Patients and Carers School of Health.
From 2012 to 2017 he worked in the Department of Health of the Generalitat de Catalunya assuming the position of operational manager of the Chronicity Prevention and Healthcare Programme, as well as member of the Operational Committee of the Interdepartmental Healthcare and Social and Health Interaction Plan.
How to request a treatment in SJD Barcelona Children's Hospital
Our hospital is dedicated to comprehensive care for women, children and adolescents.