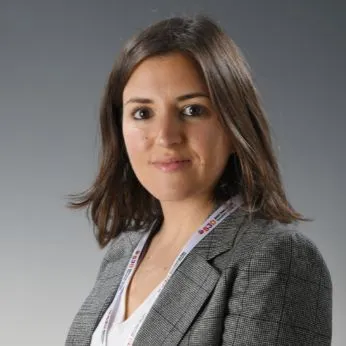 Expert in
Head of Operations at the Pediatric Cancer Center Barcelona
You will find me at
Languages
English, Catalan and Spanish
Cristina is responsible for planning and coordinating the launch of the Pediatric Cancer Center Barcelona and ensuring the smooth running of its care and support processes. She also leads the deployment of the centre's Strategic Plan, as well as the monitoring of the annual objectives and the budget.
Cristina was previously the Deputy Director of Planning and Management Support at SJD Barcelona Children's Hospital (2018 - 2021). She has also worked in the Office of the Director of the Catalan Health Service (2016 - 2018) and as Deputy Director of the Catalan Agency for Health Quality and Evaluation (AQUAS), (2012 - 2016).
Cristina has degrees in Political and Administrative Sciences and in Economics from Pompeu Fabra University (UPF), and a Master's in Health & Medical Economics from the same university. She has also completed training in strategic project leadership at IESE Business School.
How to request a treatment in SJD Barcelona Children's Hospital
Our hospital is dedicated to comprehensive care for women, children and adolescents.